CNN.com: Is dried fruit healthy?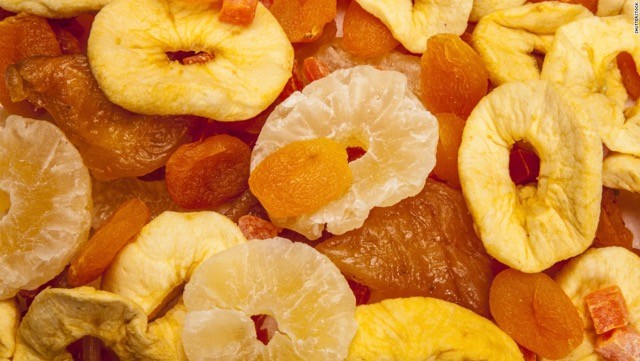 Yes, dried fruits — including dried apricots, dried cranberries, raisins, dried dates, dried figs and prunes — pack a big nutrient punch for their shrunken size.
The reason is that nutrients and fiber are more concentrated when water is removed from fruit. For comparison, a half-cup of dried apricot halves has 4.7 grams of fiber, but the same amount of fresh apricot slices has 1.6 grams of fiber. Dried fruit is also a rich source of antioxidants and the B vitamin folate.