Healthy Holiday Swaps
This holiday season, try some tasty dishes and desserts that will also keep your weight in check. Below, some lighter versions of your holiday favorites!
Appetizers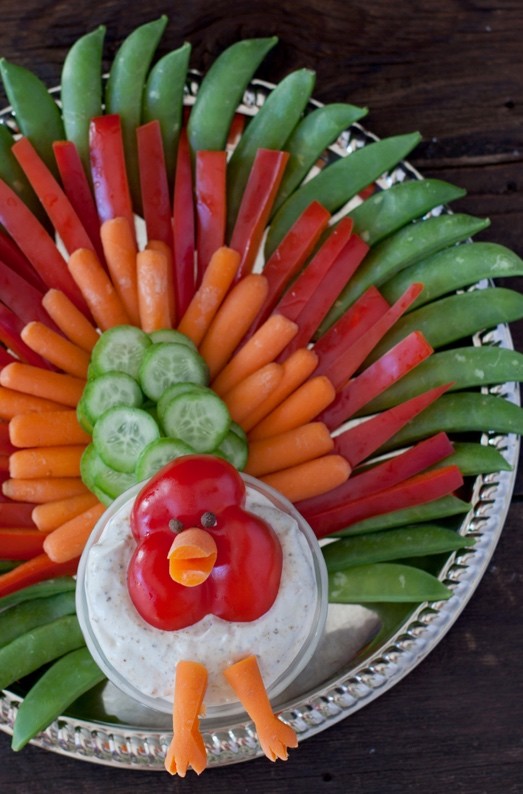 Photos by Eating Richly and The Country Cook
Cheese Tray (67 calories) – Veggie Tray (31 calories)
A carrot with one tablespoon of hummus has less than half the calories than one cracker with a slice of cheese. While one cracker with cheese won't do too much damage, five will set you back about 335 calories before dinner is even served! Stick with the veggies and hummus to hold you over until the main course is ready.
Sour Cream-based Dips (91 calories) – Greek Yogurt-based Dips (20 calories)
Greek yogurt is a low-calorie, high-protein substitute for sour cream, which provides little more than calories and fat. Simply swap out sour cream with Greek yogurt in any of your favorite dips for a quarter of the calories and a boost of protein. Here are recipes for holiday-favorites, Greek Yogurt Ranch and Skinny French Onion Dip
Potato Chips (10 calories) – "Veggie" Chips (1-3 calories)
Potato chips are empty calories that can add up pretty quickly. Each chip has 10 calories! If you must munch on something before a big meal, homemade veggie chips are a lower-calorie alternative that also provide vitamins and minerals. Here are some healthy chip alternatives you can make for your next party!
Chex Party Mix (94 calories) – Homemade Popcorn (32 calories)
Chex mix may seem like a healthier alternative to potato chips, but a quarter cup packs in 91 calories of empty calories. Try swapping the chex mix with homemade popcorn! While movie theatre and microwave-popped popcorn are loaded with added fat and sodium, the homemade version only has 32 calories in a quarter cup. Bonus, popcorn is actually considered a whole grain and is rich in polyphenols!
Sides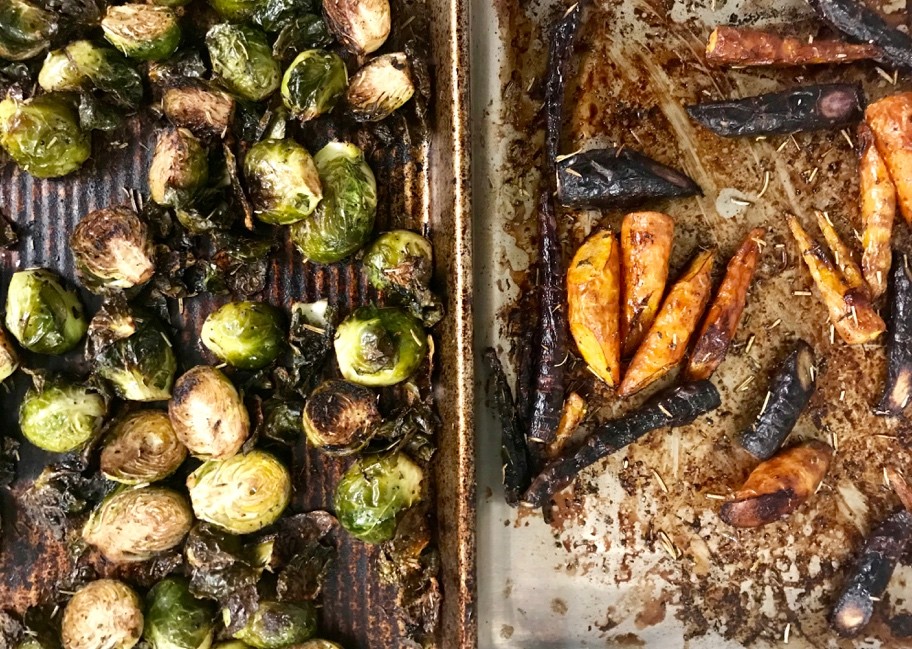 Green Bean Casserole (119 calories) – Roasted Vegetables (79 calories)
Green beans on their own are a great low-calorie vegetable that are packed with nutrients. But when they are combined with creamy soup and topped with fried onions, they are a nutritional nightmare. Don't be afraid to forgo the extra ingredients and showcase vegetables on their own. These recipes for Garlicky Green Beans and Roasted Holiday Vegetables are so full of flavor, you won't even notice the casserole isn't on the table!
Regular Mashed Potatoes (212 calories) – "Lighter" Mashed Potatoes (168 calories)
Mashed potatoes are a classic holiday side dish, but they tend to be on the heavy side in terms of starch and fat. Lighten up your favorite recipe by swapping out half of the mashed potatoes with cauliflower and using low-fat or skim milk. This recipe for Cauliflower Mashed Potatoes with Truffle Oil uses cauliflower, low-fat milk, and a small amount of butter to save you around 40 calories per cup!
Sweet Potato Casserole (370 calories) – Mashed Sweet Potato (133 calories)
Topped with marshmallows and brown sugar, sweet potato casserole is more of a dessert than a side dish. Sweet potatoes are packed with fiber and Vitamin A and should definitely be on your table this holiday season. This recipe for Turmeric and Garlic Mashed Sweet Potatoes relies on the natural sweetness of the potatoes to save you more than half the calories per serving than its sugar-laden counterpart.
Traditional Stuffing (420 calories) – Whole Grain or Gluten-free Stuffing (341-377 calories)
If you're roasting a bird this holiday season, then stuffing is a must. Instead of using white bread, which provides little in terms of nutrition, try using different whole-grains as your base. This recipe for Whole Grain Stuffing with Kale and Dried Fruit features whole-wheat bread, dried fruit, and nuts to pack in seven grams of fiber and a variety of vitamins and minerals. This Herbed Wild Rice and Quinoa Stuffing includes both wild rice and quinoa to make a protein-rich, gluten-free stuffing. Ever thought of using oats at your holiday table? This recipe for Steel Cut Oat Stuffing features steel-cut oats with mushrooms and fried sage for a delicious take on this breakfast staple.
Traditional Dinner Rolls (114 calories) – Whole Wheat Dinner Rolls (103 calories)
With an overabundance of dishes to choose from, dinner rolls are often an unneeded addition to a holiday spread. But if you must have dinner rolls at your table, then make sure they pack in some extra nutrition. Whole wheat dinner rolls are higher in fiber, protein, vitamins, and minerals than their refined-grain counterparts. Try this recipe for 100% Whole Wheat rolls, or if you don't have time to make your own, here's a handy guide to choosing the best frozen rolls.
Sauces
Traditional Gravy (250 calories) – Mushroom Gravy (103 calories)
Do you love gravy, but hate the extra calories and fat? Try making your gravy with mushrooms instead of animal drippings! Mushrooms are known for their savory "umami" flavor and are frequently used as a substitute for meat. This recipe for Vegan Mushroom Gravy provide the same meaty flavor as traditional gravy with one gram of fat and less than half the calories.
Canned Cranberries (105 calories) – Homemade Cranberry Sauce/Relish (72-89 calories)
Did you know that a quarter cup serving of canned cranberries has almost double the sugar than a scoop of ice cream?
This recipe is lower in sugar and much higher in fiber than typical chocolate mousse, making it a healthy way to indulge in this creamy and delicious chocolate dessert.
Mains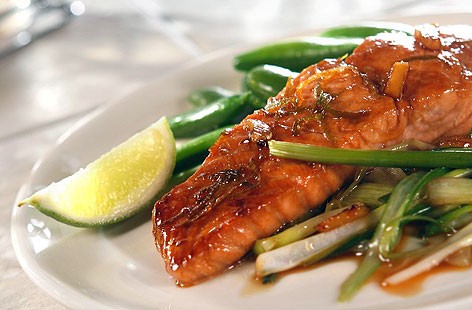 High-fat roasts (70-82 calories) – Leaner meat (45 calories) or fish (36-49 calories)
Be careful, your favorite holiday roast can pack in more calories and fat than you think. A typical serving of brisket, pork, or ham could have anywhere from 70-82 calories and 5 grams of fat per ounce, or 210-246 calories and 15 grams fat in a typical serving. Swapping high-fat meat for leaner cuts of beef or chicken could save you 75-111 calories and 12 grams of fat per serving. A serving of fish (haddock, cod, salmon) could spare you the same amount of calories and fat while providing a healthy dose of omega-3s.
Dark meat, with skin (57 calories) – White meat, no skin (39 calories)
An easy way to keep your calories and fat in check this Thanksgiving is to stick with the white meat of the turkey while avoiding the skin. While dark meat and skin are certainly tempting, the combination of the two adds up to 164 calories and a whopping 15 grams fat for a typical 3 ounce serving. White meat with no skin clocks in at about 117 calories and 3 grams of fat per serving, saving you as much fat as a tablespoon of butter!
Animal-based mains – Plant-based mains
Planning on having a vegetarian at the table this holiday? Try these great plant-based mains! This recipe for Quinoa-stuffed Acorn Squash has 7 grams more fiber and 18 grams less fat than a slice of turkey with stuffing. This Meatless Meatloaf features eggplant, mushrooms, tofu, and walnuts to pack in 11 grams of fiber per slice.
Desserts
Apple Pie (363 calories) – Baked Apples (225 calories) or Apple Crisp (194 calories)
Want a way to enjoy Apple Pie without the added sugar and butter of the crust? Baked Apples bake the filling inside of an apple instead of a crust for 138 fewer calories per serving! Apple crisp is another great alternative to traditional apple pie. This recipe for Healthy Apple Crisp features oats, whole-wheat flour, maple syrup and a small amount of butter to reduce the sugar by 14 grams and the calories by almost half!
Pumpkin Pie (374 calories) – Pumpkin Custard (147 calories) or Mousse (151 calories)
While Pumpkin Pie is one of the healthier pie options, one slice still clocks in at 374 calories. Crust-less options are a great way to reduce the fat and calories while keeping the flavor of this holiday favorite. These individually baked Pumpkin Custards make the filling the star of the show for less than half the calories of a traditional slice. This recipe for Pumpkin Mousse whips pumpkin with coconut cream and honey for a light, healthy, and delicious pumpkin dessert.
Brownies (138 calories) – Black Bean Brownies (135 calories)
You use black beans to add protein to your burritos, so why not use them in your brownies? This may sound strange, but replacing the flour in brownies with black beans increases the fiber and protein with almost no change in taste. These Black Bean Brownies are an easy and healthy way to enjoy this fudgy treat.
Cookie Dough (269 calories) – Chickpea Cookie Dough (149 calories)
Who doesn't love eating dough out of the mixing bowl when they're making cookies? Aside from the risk of consuming raw eggs, this may not be the best idea. Just a quarter cup of cookie dough has 269 calories and 14 grams of fat. Thankfully, this recipe for Chickpea Cookie Dough has almost half the calories and fat and contains no eggs, meaning you can eat it right out of the bowl!
Holiday Fudge (117 calories) – Healthy Vegan Fudge (103 calories)
Looking for something to satisfy your chocolate craving without all the added sugar and butter? This plant-based fudge features a base of coconut, nut butter, and cocoa powder combined with the natural sweetness of dates to make a healthier version of this holiday favorite. Bonus, this sweet treat also packs in some fiber and a variety of vitamins and minerals.
Chocolate Mousse (355 calories) – Dark Chocolate Avocado Mousse (335 calories)
Did you know avocados can be used to make more than just your favorite guacamole? Dark Chocolate Avocado Mousse is a great way to sneak a nutrient-packed food into a decadent dessert. This recipe is lower in sugar and higher in fiber than typical chocolate mousse, making it a healthy way to indulge in this creamy and delicious chocolate dessert.
Drinks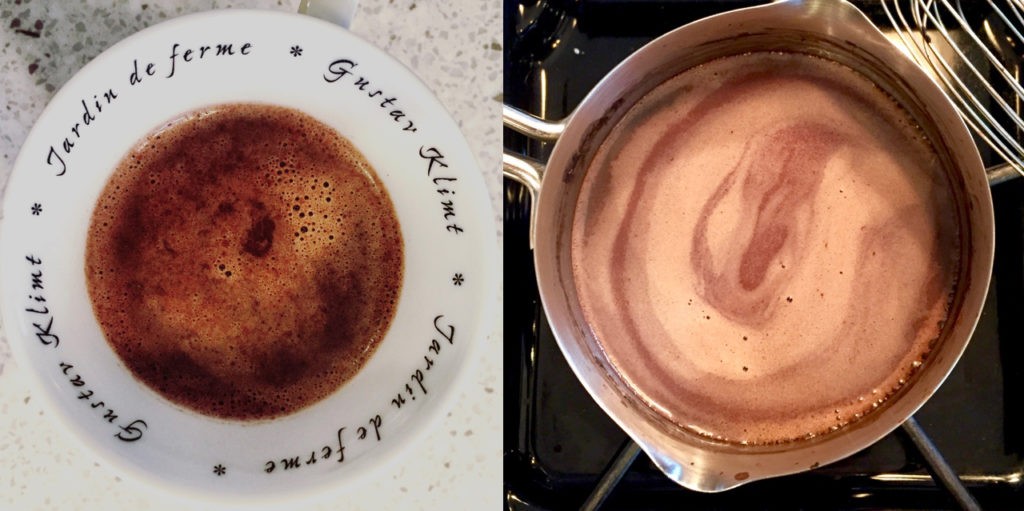 Hot Chocolate (215 calories) – Lisa's Mexican Dark Hot Chocolate (180 calories)
When the weather outside is frightful, and the fire is so delightful, a mug of hot chocolate is the perfect drink. Thankfully, a few healthy swaps can make the calories in each cup a little more reasonable. Try the recipe for Mexican Dark Hot Chocolate in The Beauty Diet for a lighter version of this wintertime drink.
Traditional Eggnog (396 calories) – Slimmed Eggnog (232 calories)
Beware, a cup of traditional eggnog can set you back almost 400 calories and has over half your daily allowance of added sugar. If this drink is a must at your holiday celebration, then try this slimmed-down version made with skim milk instead of whole. The swap will save you 164 calories and 10 grams of fat per cup.
Wine (121-125 calories) – Wine Spritzer (72-75 calories)
Alcohol is one of the most calorie-dense liquids with about 7 calories per gram. While wine is one of the lighter options, one standard glass still has around 125 calories. A few glasses at a holiday meal can easily add up to as many calories as a piece of chocolate cake! One easy solution is to make a Wine Spritzer. Simply lighten up your glass with 3 parts wine to 1 part seltzer to stretch out your alcohol consumption and save you about 50 calories per glass.
Cocktails made with Juice (138 calories) – Cocktails made with Seltzer (68 calories)
Holiday cocktails made with juice and soda are sneaky calorie culprits that are loaded with added sugar. One vodka cranberry can set you back 138 calories. If you don't want to drink your calories this holiday season, try swapping out the juice for seltzer water. One Vodka soda with a splash of lime has 18 fewer grams of sugar and about half the calories.
Abby Galyon contributed to this article
About the Author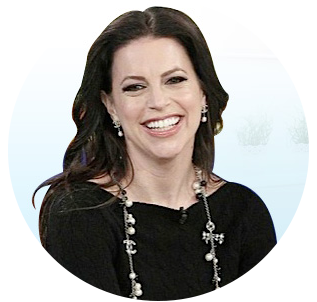 Lisa Drayer, M.A., R.D., is a nationally known nutritionist and health journalist. She is a contributor to CNN and is the author of THE BEAUTY DIET: Looking Great Has Never Been So Delicious (McGraw-Hill) and STRONG, SLIM, and 30! Eat Right, Stay Young, Feel Great and Look FABULOUS (McGraw-Hill). For more information, visit www.lisadrayer.com.