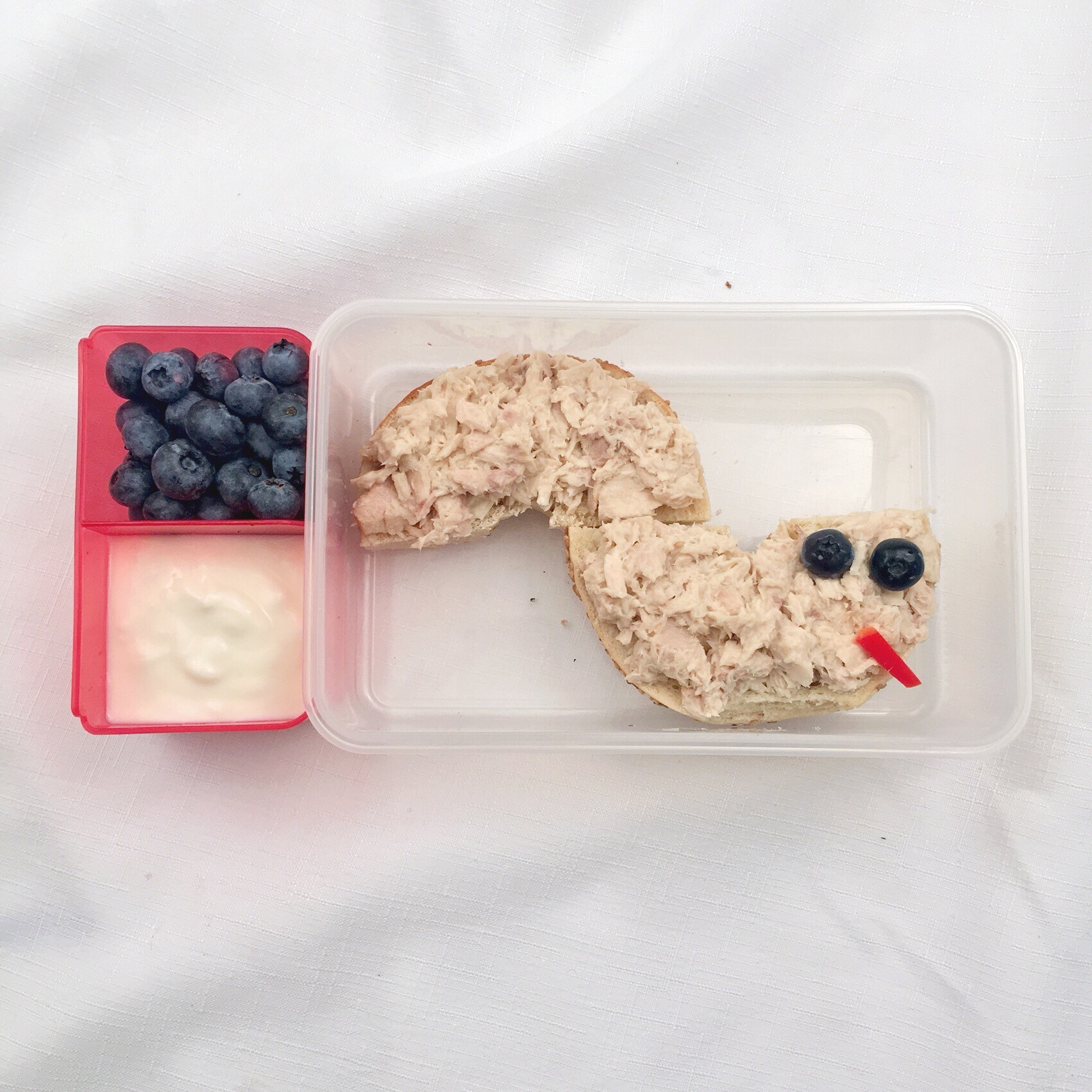 Recipe:
Ingredients:
1 mini bagel
1⁄2 cup canned chunk light tuna, drained
1 tablespoon mayonnaise
1 small stalk celery, diced
1 small strip red bell pepper or carrot
1 cup blueberries
1⁄2 cup plain nonfat yogurt
Instructions:
Slice bagel, then cut each slice in half for a total of four semicircles. In a small bowl, combine tuna with mayonnaise and celery. Spread over each bagel semicircle. Wrap each of the four parts in plastic wrap. Pack two blueberries for the eyes, and a carrot or red pepper strip for a tongue. Your child can assemble the snake in class by connecting each of the bagel parts. On the side, pack remaining blueberries with yogurt for dipping.
Yields: 1 serving
Per serving: (using red bell pepper): 452 calories, 32.27 g protein, 53.2 g carbohydrates, 5.3 g fiber, 26 g sugars, 12.36 g fat, 1.62 g saturated fat, 0.03 g trans fat, 45.8 mg cholesterol, 751.3 mg sodium, 248 mg calcium, 0.93 g omega-3 fats, 169 IU vitamin A, 18 mg vitamin C, 0.53 mg vitamin E, 3.3 mg iron, 0.05 mg zinc