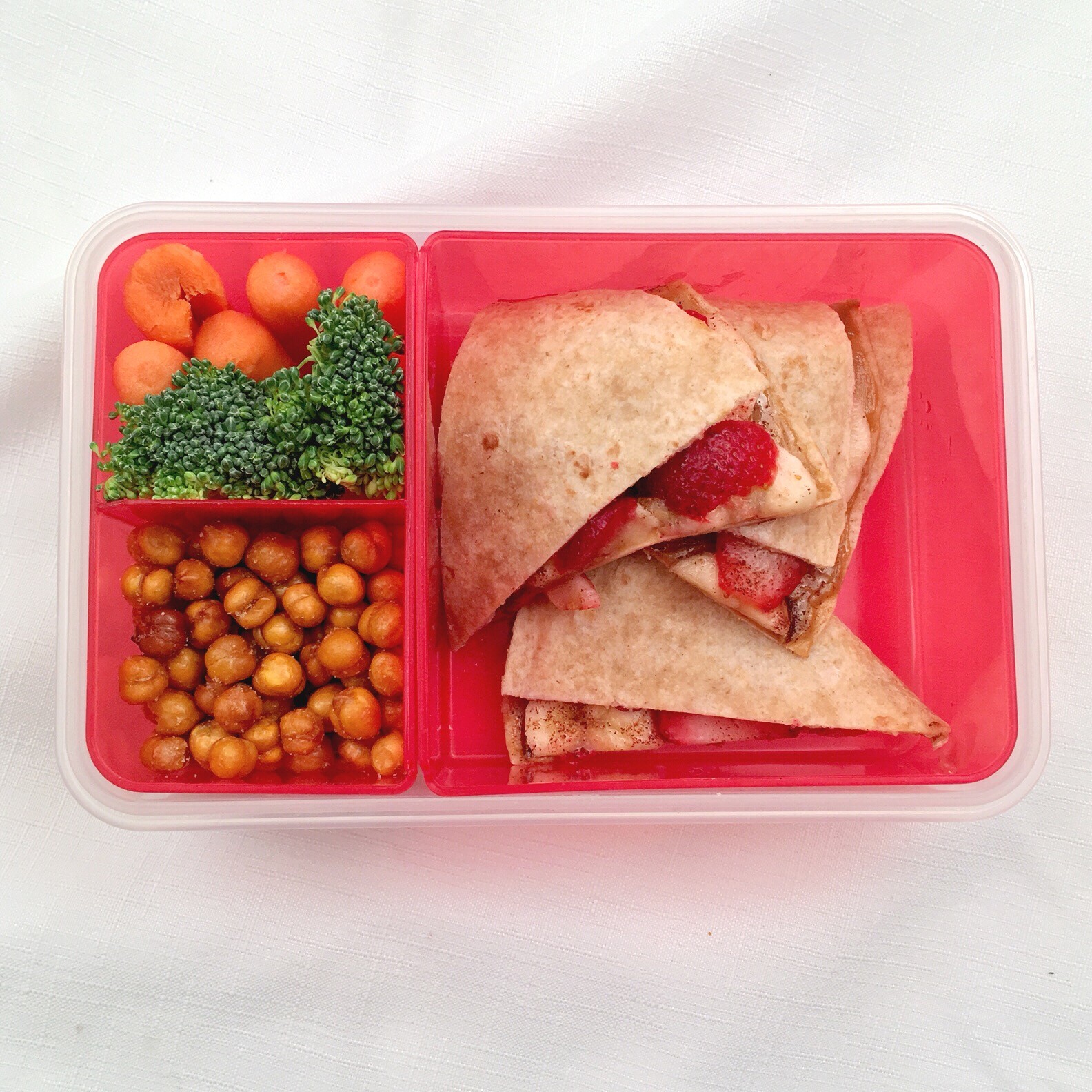 Recipe:
Ingredients:
1 8 inch whole wheat tortilla
2 tablespoons sunflower seed butter
1 small ripe banana, sliced
1⁄2 cup sliced strawberries
1⁄4 teaspoon cinnamon
1⁄2 cup store-bought crispy chickpeas
1⁄2 cup baby carrots
1⁄2 cup sugar snap peas or fresh broccoli
Instructions:
Spread the sunflower seed butter on the entire surface of the tortilla. Place banana and strawberry slices on top. Sprinkle cinnamon over banana and strawberry and fold the tortilla over in half. Slice into four pieces. On the side, pack crispy chickpeas and baby carrots with sugar snap peas or broccoli.
Yields: 1 serving
Per serving: (using fresh broccoli): 663 calories, 22 g protein, 89 g carbohydrates, 19.15 g fiber, 27.8 g sugars, 27.74 g fat, 4.07 g saturated fat, 0 g trans fat, 0 mg cholesterol, 1331 mg sodium, 134.7 mg calcium, 0.17 g omega-3 fats, 9439 IU vitamin A, 85.9 mg vitamin C, 7.4 mg vitamin E, 4 mg iron, 2.83 mg zinc