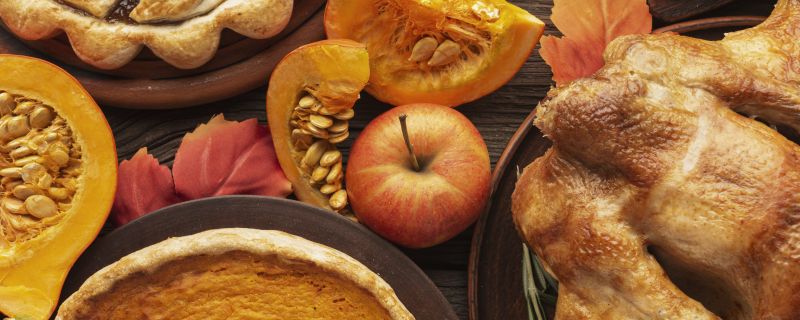 Thanksgiving Quiz By Lisa Drayer, MA, RD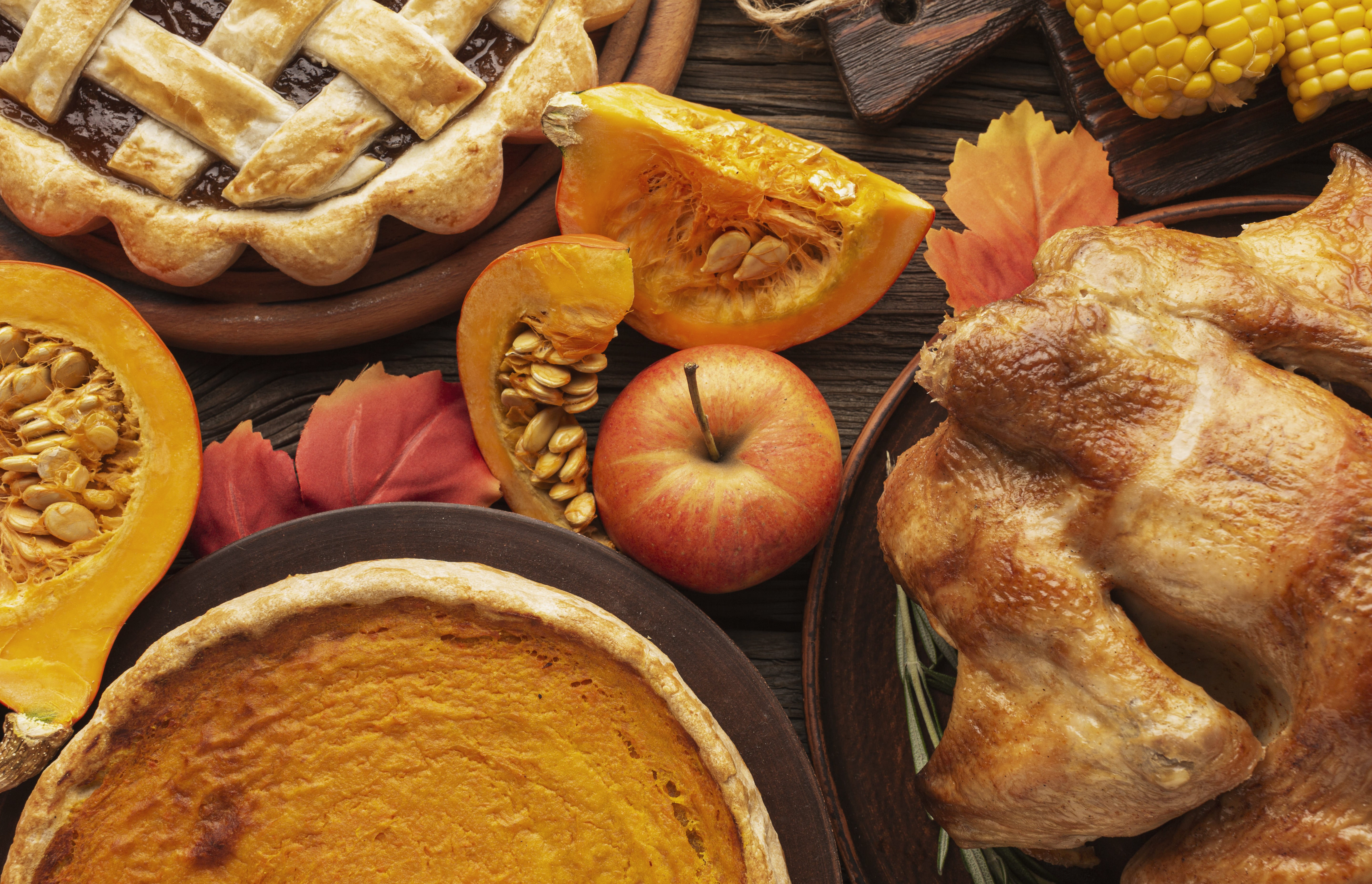 According to at least one estimate from the Calorie Control Council, an average holiday dinner can cost you 3,000 calories!
And that doesn't take into account another few hundred calories from alcoholic drinks consumed before and after the big meal.
Take the quiz below to see how you can save some calories while still enjoying the big feast.
When it comes to your favorite Thanksgiving foods, which is the slimmer choice?
1. Cornbread or dinner roll with two pats of butter?
A piece of homemade cornbread has 183 calories; a dinner roll with a two pats of butter has 159 calories. Even with butter, the dinner roll is the slimmer choice. Sugar, eggs, and oil all contribute calories in cornbread.
2. Pear and blue cheese salad or a Caesar salad?
It may not have fruit, but the Caesar salad has 14 fewer calories compared to the pear salad. But the difference is insignificant when you look at the numbers: the pear and blue cheese salad has about 400 calories; the Caesar salad, 384. Both have high-fat dressings and ingredients. When it comes to the feast, skip these salads and fill up on mixed greens instead.
3. Leek and potato soup or butternut squash soup?
Here, the difference comes down to the half and half. A serving of leek and potato soup made with butter, 2 cups of half and half and chicken broth has 250 calories. A serving of butternut squash soup also made with butter and chicken broth but without half and half has only 140 calories per serving. Butternut squash also contributes beta-carotene, an important beauty nutrient that plays a key role in keeping skin healthy and smooth.
4. String bean casserole or creamed spinach?
The creamed spinach has a slight edge in terms of calories – there are 135 calories in ¾ cup of creamed spinach, and 150 calories in ¾ cup of green bean casserole. If you enjoy green bean casserole, make a low fat version – I actually think it tastes better than the high fat version. Use fresh onions instead of the French fried ones which are loaded with fat; use reduced fat condensed cream of mushroom soup instead of the full fat version, and substitute 1% milk for whole milk. This version has only about 100 calories and 1 gram of fat per serving.
5. Roasted cauliflower or roasted Brussels sprouts?
These two are pretty much the same as far as calories go. One cup of roasted Brussels sprouts has 120 calories; the same amount of roasted cauliflower has 104 calories. Keep in mind, the smaller you slice your vegetables, the more surface area and the more oil in the recipe. Both Brussels sprouts and cauliflower boast vitamin C, fiber, and antioxidants.
6. Cornbread stuffing or sweet potato casserole?
This might be a surprise, but technically the stuffing has fewer calories. A serving of corn bread stuffing has about 360 calories per cup. A serving of candied sweet potatoes made with brown sugar, butter, and mini marshmallows has over 400 calories per cup.
Sweet potatoes are one of my top 10 beauty foods because of their beta-carotene content, but when you add all of those rich ingredients, you can pretty much consider it dessert!
If you love sweet potatoes, you have a few options: Go for the plain baked sweet potato, for ¼ of the calories–or, choose the casserole, but keep your portion small – limit to ½ cup (looks like a tennis ball).  Also, consider having it in place of dessert, since it is very sweet.
For a healthier stuffing, choose whole wheat bread instead of cornbread, and add carrots and chicken broth to boost flavor.
7. White meat or dark meat?
It's true that white meat without skin has less saturated fat and fewer calories than dark meat with the skin.  But it's not much of a difference – specifically, 25 fewer calories and 1 less gram of saturated fat per ounce – and if you are comparing both with skin, the difference is smaller – only 10 calories and ½ gram of saturated fat. But dark meat is rich in flavor and is more nutrient-rich. It's a better source of zinc and iron, and it's also a source of taurine, which has been associated with a lowered risk of heart disease among women with high cholesterol according to a recent NYU study. If you prefer the taste of dark meat, go for it, but skip the skin. And keep your serving size to 3 oz, or about the size of a deck of cards.
8. Cranberry sauce or gravy?
Even though cranberries are rich source of antioxidants, cranberry sauce contributes sugar and calories, and can make a bigger dent in your feast than a high-fat gravy. A ¼ cup serving of cranberry sauce made with sugar has 102 calories. The same amount of gravy made with giblets has 45 calories. If you enjoy cranberry sauce, watch your portions. And if you want a cranberry boost without added sugar, stick to a slice of canned cranberry sauce, which has 86 calories.
9. Pumpkin, pecan, or apple pie?
A slice of pumpkin pie has 316 calories; a slice of apple pie has 356 calories, and a slice of pecan pie contributes 503 calories, topping the list. If you love pecan pie, take a very thin slice or eat the filling and skip the crust!
About the Author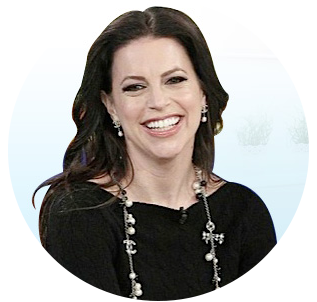 Lisa Drayer, M.A., R.D., is a nationally known nutritionist and health journalist. She is a contributor to CNN and is the author of THE BEAUTY DIET: Looking Great Has Never Been So Delicious (McGraw-Hill) and STRONG, SLIM, and 30! Eat Right, Stay Young, Feel Great and Look FABULOUS (McGraw-Hill). For more information, visit www.lisadrayer.com.