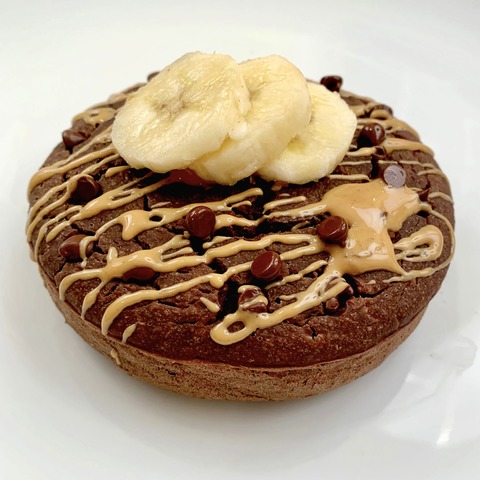 Recipe:
Oatmeal is a healthy breakfast option full of satiating fiber, but eating a simple bowl of oatmeal each day can get boring. Blending your typical oatmeal ingredients into a batter and baking it serves up your morning oats in the form of a fluffy cake. You can blend the batter the night before and then pop it in the oven in the morning so you have breakfast ready in just 25 minutes.
This recipe is especially decadent from the combination of chocolate, banana, and peanut butter– you won't believe that it is healthy enough for breakfast!
Ingredients:
½ large ripe banana
¼ cup unsweetened almond milk
1 tablespoon maple syrup
1 tablespoon peanut butter
Dash vanilla extract
½ cup rolled oats
2 tablespoons cocoa powder
½ teaspoon baking powder
Pinch salt
Optional sliced banana, peanut butter, and mini chocolate chips for topping
Instructions:
Preheat the oven to 350 degrees Fahrenheit and lightly grease a small ramekin or Pyrex dish.
Add all ingredients to a blender and blend until smooth. Transfer to ramekin and bake for 20-25 minutes, until baked through. Let cool and top with optional toppings if desired.
Yields 1 serving
Per serving: 397 calories, 11.8 g protein, 66.7 g carbohydrates, 10.6 g fiber, 23.3 g sugars, 13.7 g fat, 3.1 g saturated fat, 0 g trans fat, 0 mg cholesterol, 275 mg sodium, 495 mg calcium, 0 g omega-3 fats, 137 IU vitamin A, 5.9 mg vitamin C, 3.4 mg vitamin E, 3.8 mg iron, 1.6 mg zinc