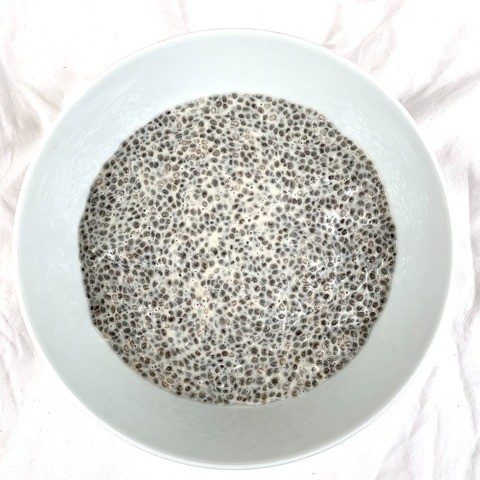 Recipe:
Chia pudding is the ultimate beauty breakfast that can be easily prepared the night before. Soaking the chia seeds in milk overnight creates a thick and creamy pudding that is easily customizable.
Chia seeds are a great source of omega-3 fatty acids, which are loaded with beauty benefits from glowing skin and shiny hair to healthy gums and sparkling eyes. Chia seeds and soy milk supply calcium, which is important for keeping teeth and nails strong.
Ingredients:
1 cup unsweetened soy milk
3 tablespoons chia seeds
1 tablespoon maple syrup (or sweetener of choice)
Instructions:
In a container or jar, stir together milk, chia seeds, and maple syrup and refrigerate overnight or for at least 4 hours.
Yields: 1 serving
Per serving: 342 calories, 16 g protein, 35.4 g carbohydrates, 19 g fiber, 13.1 g sugars, 19 g fat, 2 g saturated fat, 0 g trans fat, 0 mg cholesterol, 222 mg sodium, 559 mg calcium, 8.7 g omega-3 fats, 1701 IU vitamin A, 0 mg vitamin C, 0 mg vitamin E, 3.3 mg iron, 0.9 mg zinc