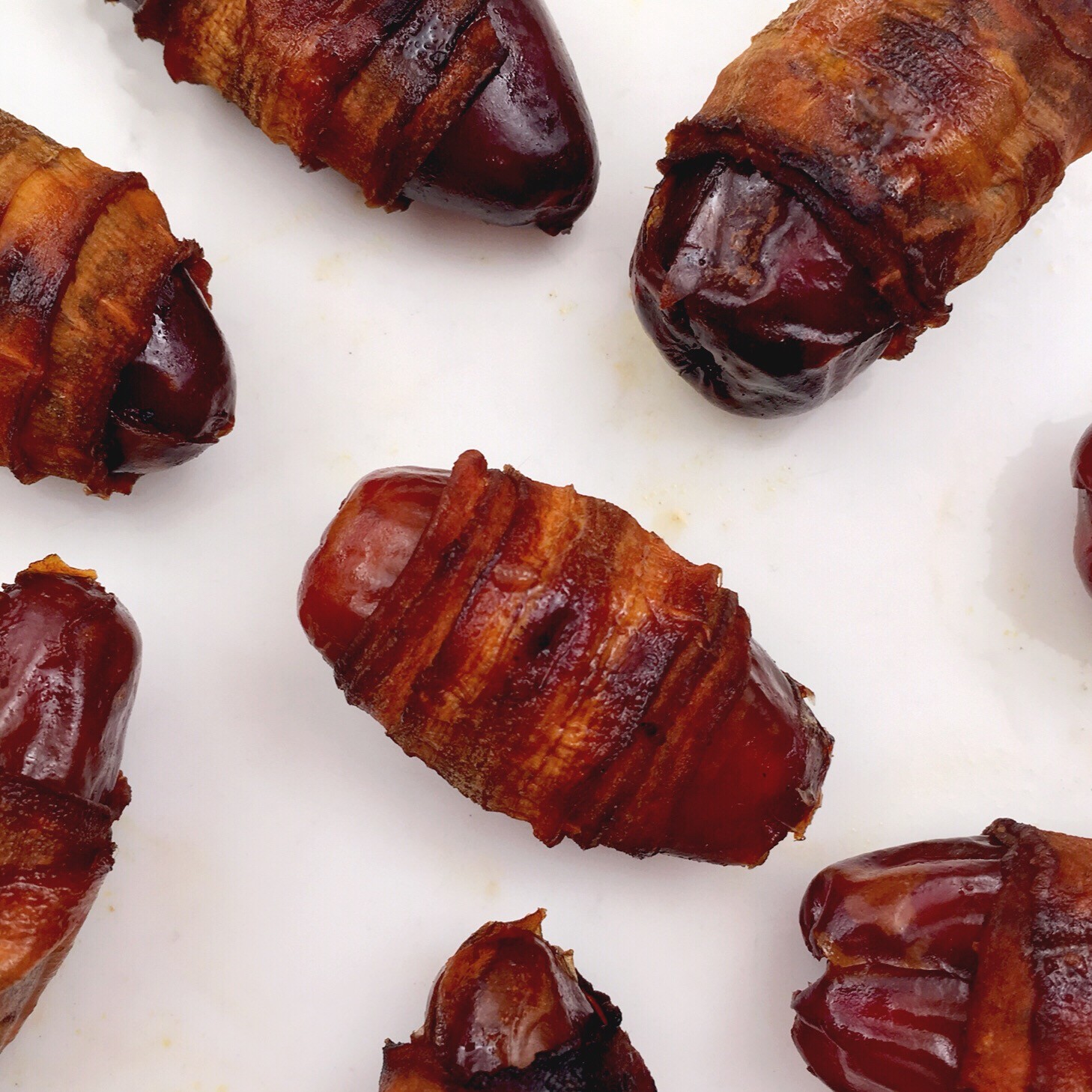 Recipe:
Ingredients:
24 pitted dried California dates
2 carrots, stems removed
1 tablespoon soy sauce
1⁄2 tablespoon extra virgin olive oil
1 teaspoon liquid smoke
Instructions:
These are best served warm. If you don't have liquid smoke, you can substitute smoked paprika.
Preheat oven to 425 degrees Fahrenheit and line a baking sheet with parchment paper. Using a vegetable peeler, peel the carrots into ribbons. You will only be using the wide ribbons. In wide and shallow dish, combine soy sauce, olive oil, and liquid smoke. Toss the wide carrot ribbons with this marinade. Wrap each date with a carrot ribbon and place on the baking sheet. Pour the remaining marinade over the dates. Bake for 18-20 minutes, until the carrots are crispy.
Yields: 24 servings
Per serving: 25.42 calories, 0.31 g protein, 6.08 g carbohydrates, 0.71 g fiber, 4.84 g sugars, 0.29 g fat, 0.04 g saturated fat, 0 g trans fat, 0 mg cholesterol, 52.5 mg sodium, 5.3 mg calcium, 0 g omega-3 fats, 1000 IU vitamin A, 0.4 mg vitamin C, 0 mg vitamin E, 0.1 mg iron, 0 mg zinc