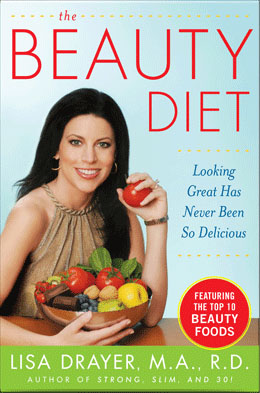 The Beauty Diet
In The Beauty Diet, nationally known nutritionist Lisa Drayer tells you everything you need to know—and exactly what you need to eat—to look absolutely gorgeous from the inside out.
According to Drayer, it's not what you put on your body, but what you put in your body that makes you beautiful. Drayer's groundbreaking guide reveals the Top 10 "Beauty Foods" that can visibly improve your skin, hair, teeth, eyes, nails, and overall health in addition to promoting weight loss. In the book, she presents an easy-to-follow plan with simple-to-prepare recipes for optimal, glowing wellness. Featuring delicious meals and beauty snacks that include the Top 10 "Beauty Foods": wild salmon, yogurt blueberries, spinach, kiwis, tomatoes, oysters, sweet potatoes, walnuts, and dark chocolate, The Beauty Diet adds up to just 1,500 calories a day. It's the scientifically-proven way to look absolutely fantastic.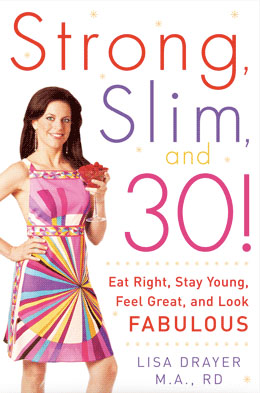 Strong, Slim, and 30!
Mojito or mineral water? All-nighter at the dance club or an evening at home with the baby? As a fabulous woman entering your thirties, these choices become more important. You can no longer get away with what you could in your twenties–your body can reveal the after-effects of too much fun, or too little exercise. But drastic measures don't need to be taken–you simply need the right information to keep yourself at your strong, sexy best.
In Strong, Slim, and 30!, nationally known nutritionist Lisa Drayer discusses the physical and metabolic changes that occur in thirty-something women and shows, for the first time, how to optimize these changes for great health and stunning looks. She presents a specific nutritional plan for boosting metabolism, losing weight, preventing disease, maintaining beauty, and preparing for pregnancy, as well as how best to enjoy the social life of these busy years.