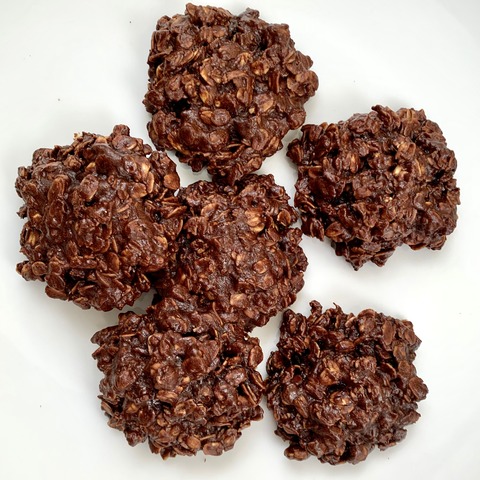 Recipe:
This recipe combines your oatmeal and coffee into one tasty cookie that is healthy enough for breakfast! The decadent combination of chocolate and coffee plus a touch of vanilla extract gives these cookies a rich mocha flavor. They are soft and chewy in the middle yet crunchy on the outside.
Almond butter is an excellent source of vitamin E, a powerful antioxidant that protects lipids in the skin from damaging free radicals.
Ingredients:
1 large ripe banana
½ cup almond butter
¼ cup maple syrup
2 teaspoons vanilla extract
2 tablespoons instant coffee granules
¼ cup cocoa powder
½ teaspoon salt
2 ½ cups rolled oats
Instructions:
Preheat the oven to 350 degrees Fahrenheit and line a baking sheet with parchment paper.
In a medium-sized bowl, mash bananas until no large chunks remain. Stir in almond butter, maple syrup, vanilla, coffee, cocoa powder, and salt. Then stir in oats to form a batter.
Scoop around 1 ½ tablespoons of batter on the baking sheet and flatten it slightly into a cookie shape. Repeat for the rest of the batter (you should get around 16 cookies), leaving a little bit of space between cookies. Bake for 12-15 minutes until firm and slightly crisp on the edges.
Yields 16 servings
Per serving: 122 calories, 3.6 g protein, 16.3 g carbohydrates, 2.8 g fiber, 5 g sugars, 5.6 g fat, 0.8 g saturated fat, 0 g trans fat, 0 mg cholesterol, 92 mg sodium, 42 mg calcium, 0 g omega-3 fats, 6 IU vitamin A, 0.7 mg vitamin C, 2 mg vitamin E, 1 mg iron, 0.4 mg zinc