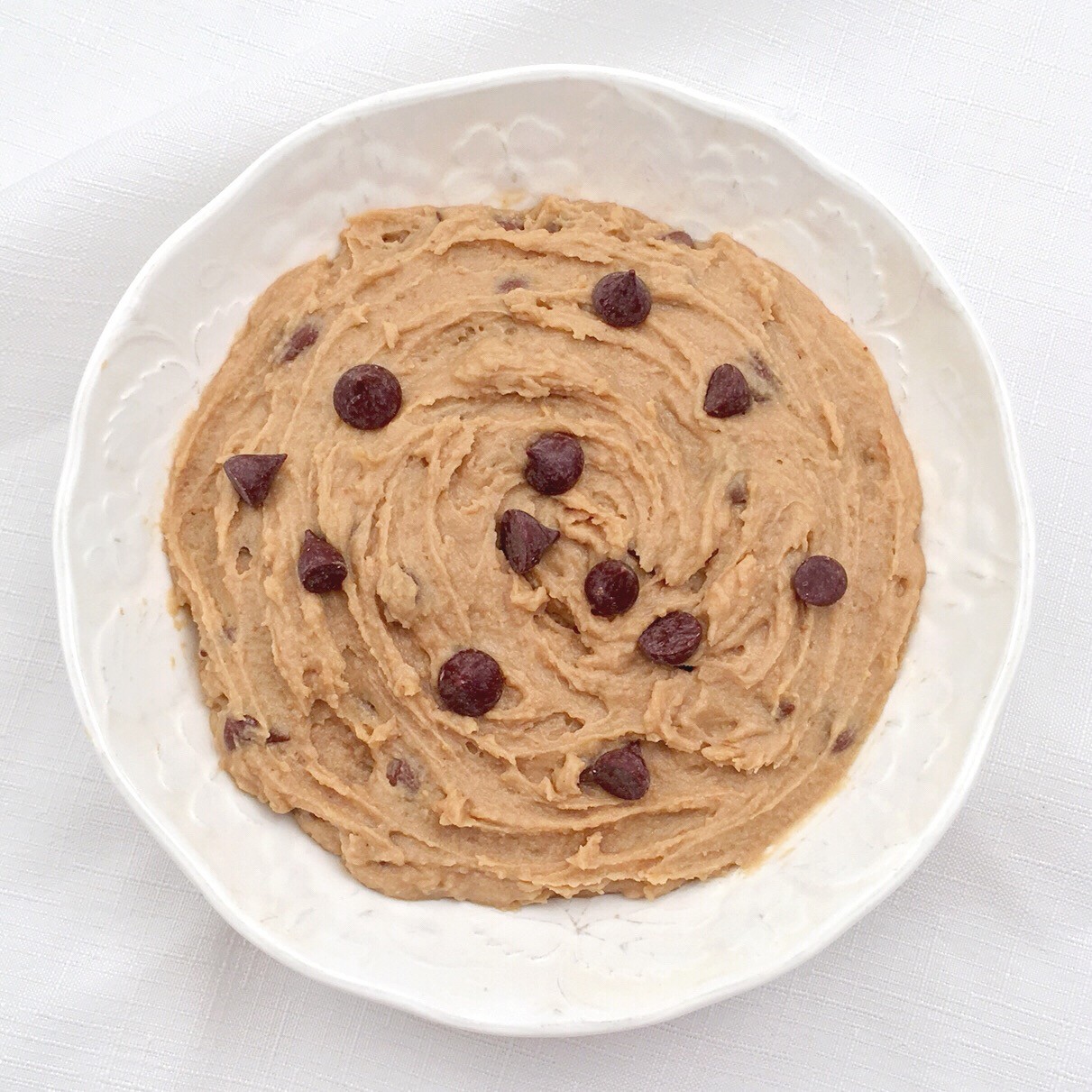 Recipe:
Chickpeas are a great source of iron, which plays an important role in hair and nail health. Plus, the dark chocolate chips may aid in keeping skin smooth.
Ingredients:
2 15 oz cans chickpeas, rinsed and drained
1⁄4 cup plus 2 tablespoons creamy cashew butter
1⁄4 cup plus 2 tablespoons light brown sugar
1 tablespoon vanilla extract
1⁄4 teaspoon salt
1⁄3 cup dark chocolate chips
Instructions:
Remove outer skins from the chickpeas. (To easily remove the skins, toss chickpeas with about 1 teaspoon of baking soda and then microwave for about two minutes. Then rinse with water while tossing the chickpeas). In a food processor, combine chickpeas, cashew butter, brown sugar, vanilla, and salt and blend until smooth, scraping down the sides a few times if necessary. Stir in chocolate chips and refrigerate for at least 2 hours or overnight before serving.
Yields: 10 servings (about 1⁄3 cup per serving)
Per serving: 195 calories, 5.61 g protein, 26.24 g carbohydrates, 4.57 g fiber, 12.66 g sugars, 9 g fat, 2.87 g saturated fat, 0 g trans fat, 0 mg cholesterol, 166 mg sodium, 29.82 mg calcium, 0.02 g omega-3 fats, 11.18 IU vitamin A, 0.05 mg vitamin C, 0.15 mg vitamin E, 2.48 mg iron, 0.3 mg zinc