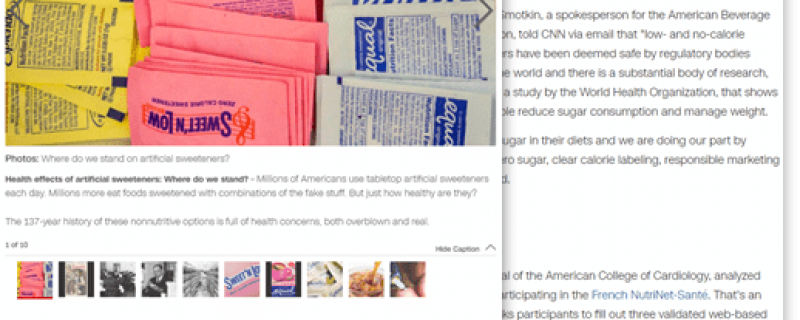 CNN.com: Diet drinks linked to heart issues, study finds. Here's what to do
If your heart goes pitter-patter for diet beverages, it may not be due to love.
Artificially sweetened beverages, a new study has found, may be just as bad for your heart as the sugar-laden kind.
"Our study suggests artificially sweetened beverages may not be a healthy substitute for sugar drinks, and these data provide additional arguments to fuel the current debate on taxes, labeling and regulation of sugary drinks and artificially sweetened beverages," said lead author Eloi Chazelas, a doctoral student and member of the nutritional epidemiology research team at the Sorbonne Paris Nord University, in a statement.
"We already know that sugar-sweetened beverages are bad news when it comes to cardiovascular and other health outcomes," said cardiologist Dr. Andrew Freeman, co-chair of the American College of Cardiology nutrition and lifestyle work group, who was not involved in the study.