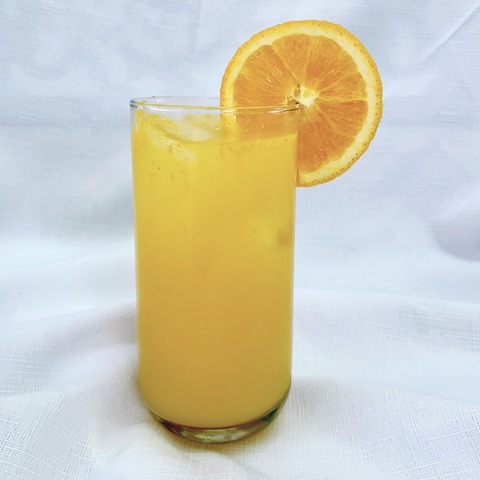 Recipe:
This drink is a slightly less sweet version of the classic orange soda. Orange zest is the secret ingredient that provides lots of orange flavor without any chemicals or artificial flavorings. Plus, this drink is made with real orange juice, which is a good source of vitamin C.
Ingredients:
1 cup orange juice
1⁄2 cup sparkling water
1 tablespoon agave nectar
1⁄2 teaspoon orange zest
Instructions:
Combine all ingredients in a liquid measuring cup, then stir and pour into glasses over ice.
Yields 2 servings
Nutrition info (per 6 oz serving): 85 calories, 19 g sugar