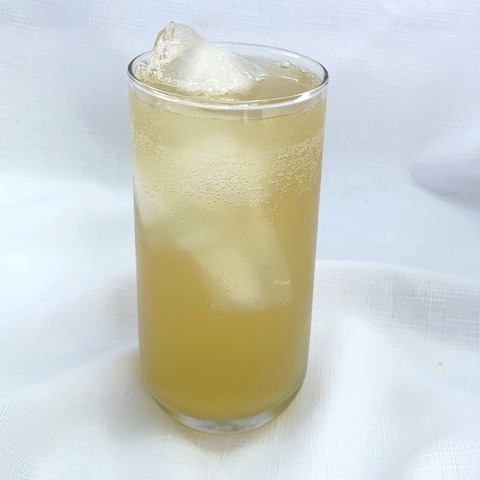 Recipe:
Ginger ale is not only a popular soda, but it also is often used as a remedy for an upset stomach or nausea. This homemade version is easy to whip up whenever you are craving the spicy flavor or are in need of a stomach soother.
Ingredients:
1⁄4 cup fresh ginger, peeled and roughly chopped
3⁄4 cup water
1 cup seltzer
1 tablespoon agave
Instructions:
In a small saucepan, combine ginger and water and bring to a boil. Reduce heat to medium-low and simmer for 5 minutes. Let sit until fully cooled and then strain the mixture through a fine-mesh sieve. Combine the "ginger water" with the seltzer and agave in a liquid measuring cup, then stir and pour into glasses over ice.
Yields 2 servings
Nutrition info (per 6 oz serving): 30 calories, 7 g sugar