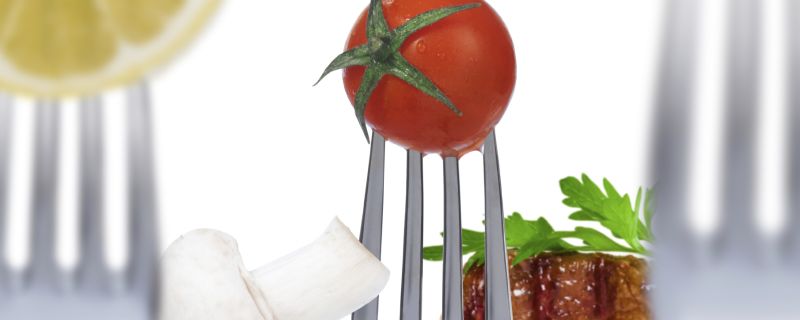 New Dietary Guidelines: An Interview with the Chair of the 2015 Dietary Guidelines Advisory Committee

In anticipation of the release of the 2015 Dietary Guidelines, I had the pleasure of interviewing Dr. Barbara E. Millen, Chair of the 2015 Dietary Guidelines Advisory Committee.  Below are the highlights of our conversation:
LD:  Based on the scientific report that will serve as the basis for the 2015 Dietary Guidelines, it seems like a lot of the science-based health recommendations have largely stayed the same.  Can you inform us of what has changed in the last five years?
BM: The tradition is to make food based recommendations to the DHHS and USDA and to focus on the advancement in science since the last guidelines.  We had five different subcommittees and the work in the subcommittee that was handling a very traditional area, the status of the American diet, was very informative.
What is new is the focus on overall quality of the diet, pointing out that we are considerably short of target in terms of overall dietary quality, but we also found that Americans are over half of the way to the target on average – and that can be looked at as the glass half full or empty – but it does offer hope in terms of improving the American diet.  We found that the average score was 57.  It is a number based on the Healthy Eating Index, which measures overall dietary quality and is based on a 100 point scale.  The index looks at important foods and key nutrients and comes up with a composite score.
And so with a score of 57 out of 100, we can say that half or more of what Americans are consuming falls within the HEI, which emphasizes vegetables, fruits, whole grains, low or non-fat dairy, seafood, plant and other lean proteins, balanced fatty acids, and is lower in empty calories, sodium and refined grains.  So let's talk about what's good; let's build upon that to get you where you need to be.  Kids have a fairly high level of whole fruit intake.  And so do older adults.  Seafood and plant protein are also foods that Americans, particularly younger and older adults, do well on.  Let's think about that too.
The second subcommittee looked at the overall dietary pattern, and looked at the totality of the diet, specifically focusing on the dietary pattern of individuals in relation to different health outcomes. We have not before been able to say that there are dietary pattern features common to a variety of health outcomes – for example, dietary features that are not only important in terms of obesity prevention, but also in terms of heart disease, diabetes, specific cancers and other health outcomes.  We identified common characteristics of healthy dietary patterns associated with wide-ranging positive health outcomes that include: higher intakes of vegetables, fruits, whole grains, low and non-fat dairy, seafood, legumes and nuts; moderate intake of alcohol (among adults); lower consumption of red and processed meats; and low intake of sugar-sweetened foods and drinks, and refined grains. The 2015 DGAC also recommended that this pattern be lower in saturated fat (< 10% calories), added sugar (no more than 10% of calories), and sodium (< 2300 mg/day).
We also looked at a very new outcome, sustainability, and the link between the dietary pattern and sustainability.  It turns out the dietary features common to wide-ranging health outcomes are also common to sustainability.  A diet that is healthy for Americans is also healthy for the planet, because it is associated with a lower use of land, water, energy and other kinds of natural resources.   This is really new and important.   We think that it may be particularly important for getting the attention of young adults.  We know that environmental sustainability is on their minds, and if they understand how important it is not only to the planet but also to their personal health, it can be a whole new way to motivate younger adults.
We didn't bring forward the cholesterol recommendation, and we did make a strong statement about sodium.  We tried to make it very clear that fat is a very energy concentrated nutrient, and that the emphasis should be on consuming high quality fats – omega-3s in particular.
And we also know that calorie control and portion control are paramount, because we have to turn the tide with regard to the weight issues in the population.
The final areas that are really exciting to me are the two subcommittees that looked at what works in terms of changing behavior.
So we identified a healthy dietary pattern; one that is linked to health and sustainability; and now we ask: can we model it in terms of foods that Americans like?  We did, and we offered three different options:  A vegetarian pattern, a Mediterranean pattern, and what we call a healthy American pattern – all of which are interchangeable, in terms of their relative high quality and nutrient density.  So if today you want to consume a dietary pattern that is more vegetarian, tomorrow, more Mediterranean and over the weekend, you want to eat more typical American, then you can mix and match.  People have options – there is no one size fits all!  This is groundbreaking in the sense that in the past we may have come away from dietary guidelines and thought that there is only one type of diet.  We now know there is a healthy dietary pattern and we can achieve it in at least three different ways – and you can tweak it for weight loss too (it is modeled in the report as 2,000 calories).  I am hoping many calorie levels will be provided in the actual policy document.
We also spent a lot of time looking at what affects individual behavior change.  We know our health system has nutrition professionals and multidisciplinary teams of professionals, which we know are effective in weight reduction and disease risk reduction and this message needs to come out.  We have nutrition professionals — nutritionists, behaviorists, physicians, nurses, and exercise physiologists who can work together effectively to promote lifestyle changes of individuals for prevention and health promotion – the literature supports this.  We can also target child day care centers, schools, and worksites as settings in which to change the behaviors of entire populations, in addition to healthcare.
But the emphasis should really be on prevention. Consider that the average American family of four spends $5,000 to $20,000 on healthcare – and almost none of it relates to lifestyle-focused prevention.  We need to shift the paradigm in healthcare and public health to a greater focus on prevention and lifestyle change, factors that are within the individual's own control.
LD:  What are some of the specific recommendations with regards to behavior change among individuals?  What works?
BM:  We know what works to change individual behavior: The most important thing is being involved with someone who can help guide behavior change, such as a nutritional professional.  Setting realistic goals and self-monitoring are also important, such as tracking your diet and physical activity, and reducing screen time in children.
LD:  Can you comment on cholesterol – why no limit this time?
BM:  There is no longer a cholesterol limit –the experts on the committee reviewed the most recent evidence, and came to the conclusion that it's not as important an influence on plasma cholesterol as saturated fat — -and particularly the ratio of polyunsaturated and monounsaturated fats to saturated fat.  So we did not bring forward any restriction or recommendation on cholesterol.  Eggs are a nutrient dense food!
LD:  There has been a recent debate about whether or not saturated fat is truly harmful and it has spurred a debate among scientists.  Can you comment on this?
BM: Saturated fat is one of the DGAC's 'nutrients of public health concern' because Americans overconsume it.  The body of evidence shows that replacing saturated fat with unsaturated fats, particularly polyunsaturated fats, reduces total and LDL cholesterol and risk of CVD events and coronary mortality. For every 1 percent of energy intake from saturated fat replaced with polyunsaturated fat, incidence of CHD is reduced by 2-3%, so the potential impact is considerable. The best of the available evidence shows that saturated fat is an important risk factor and replacing it with polyunsaturated fat is key.
LD:  And you're not suggesting replacing saturated fat with refined grains, correct?
BM:   Replacing saturated fat with total carbohydrates does not lower CVD risk.  Replacement with polyunsaturated fat is important.  And achieving the other healthy dietary pattern features is key, such as a higher intake of fruits and vegetables. By virtue of including low-fat dairy and consuming less red and processed meats, the diet is lower in saturated fat.
LD: What are the specific recommendations regarding fats?
BM:  What we talk about is getting the saturated fats to lower than 10% of total calories – and to maintain total fat calories as somewhere between 35-40% of total calories.  We didn't emphasize a particular ratio but underscored the importance of replacing saturated fat with unsaturated fats, particularly polyunsaturated fats.
LD:   You recommend a 10% added sugar limit.  Is there any reason it differs from the American Heart Association's sugar limits (i.e. for women, about 6 tsp or 100 added sugar calories; for men, about 9 tsp or 150 added sugar calories)?
BM:  I don't know that it really does differ from the American Heart Association's recommendations.  We wanted to utilize a target that could blend with other parts of diet we are modeling – and so we came up with 10% as upper limit for added sugars.
LD:  There is some debate about sodium – that 1,500 mg is a healthier sodium target for most adults.  Can you explain the basis for the 2,300 mg limit?
BM:  The guidelines are designed for the generally healthy population.  There is a section that covers the research on higher risk populations, and notes that further reductions in sodium intake to 1500 mg can result in even greater reductions in blood pressure.  But below 2,300 mg is what we recommend for the generally healthy population.
LD:  Is there any reason why red meat has only been addressed now?
BM:  We looked at totality of the dietary pattern in terms of heart disease, diabetes, and overweight and obesity as well as colon cancer and breast cancer risk, and where the evidence seems strongest is in terms of the overall dietary pattern – not just red and processed meats — but the overall pattern.
And it's not as simple as lowering red and processed meats; it's also important to increase whole grains, eat more fruits and vegetables, and to focus on the ratio of polyunsaturated fats to saturated fats in the diet.  Also, the committee in 2010 didn't have the abundance of research we have now.  We really ramped up that aspect of our work.
LD: You recommend a diet that includes an abundance of whole grains.  We know that eating a low-carbohydrate diet may help some individuals with weight loss and may also help control Type 2 diabetes.  Is there a place for low-carbohydrate diets, even if it means decreasing whole grains?
BM:  It's a really interesting question, because if you look at what is effective in terms of weight management – the recent Expert Guideline on the Management of Overweight and Obesity in Adults identified 15 different dietary patterns that are equally effective in terms of weight loss, as long as a calorie target for weight loss was met.  There were high fat, low-fat, and moderate fat diets that the literature supports.  I was part of that committee as well.  Seventy percent of Americans are overweight or obese, and have one or more metabolic risk factors.  So if your primary goal in the short-term is getting the weight off, you have 15 different options.  But you can't say on the "X" diet forever – you have to ultimately get to the pattern that you can manage for a lifetime and we hope that it is as close to the healthy dietary pattern as possible.
LD:  What is the advice for caffeine and alcohol consumption?
BM:  We looked at the safety of caffeine – and at a level of three to five cups per day, it is safe.  The report also mentions that there is consistent evidence that moderate coffee consumption is associated with reduced risk for Type 2 diabetes, and cardiovascular disease in adults, and there is moderate evidence pointing to a protective association between caffeine intake and risk of Parkinson's disease.
The recommendation for alcohol is the same as 2010 – if you consume alcohol, limit to one drink per day for women; 2 drinks per day or less for men.   [According to the report, women should be aware of a moderately increased risk of breast cancer even with moderate alcohol intake].
LD:  Can you comment on lobby groups?  Do they influence the Dietary Guidelines?
BM:  The Dietary Guidelines process is an open process.  Does that mean by nature it's a political process?  It's an open process.  It was interesting talking to the agricultural foundation professional organization this past week.  It was reiterated that agriculture is one of the top if not our top industry.  This is huge and relates directly to the quality of our diet and the health of the planet.  We have an abundant food supply that cannot only feed our population but many in the rest of the world.  And that food supply has shifted and changed based upon professional recommendations like the Dietary Guidelines.  When the Secretaries spoke before Congress, they made that point.  They not only influence USDA and HHS, but our agriculture system and our suppliers as they consider product development.  So, interest in the DGAC is high and the ongoing conversation about the science is vibrant.  However, the science is stronger than ever before in support of healthy dietary patterns and the link to the health of the public and the planet.
About the Author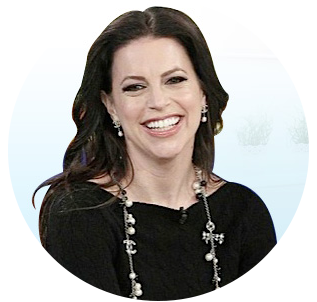 Lisa Drayer, M.A., R.D., is a nationally known nutritionist and health journalist. She is a contributor to CNN and is the author of THE BEAUTY DIET: Looking Great Has Never Been So Delicious (McGraw-Hill) and STRONG, SLIM, and 30! Eat Right, Stay Young, Feel Great and Look FABULOUS (McGraw-Hill). For more information, visit www.lisadrayer.com.