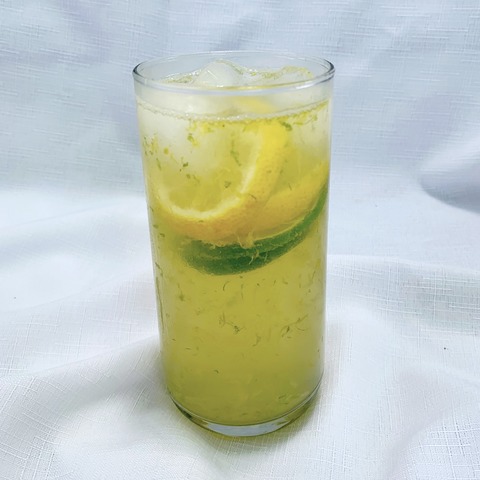 Recipe:
Lemon lime soda is the perfect refreshing drink on a hot summer day, but popular brands are filled with artificial ingredients. You can easily make your own all-natural lemon lime soda with just a few fresh lemons and limes.
Ingredients:
1⁄2 cups seltzer
1 tablespoon lemon juice
1 tablespoon lime juice
1 tablespoon agave nectar
1⁄2 teaspoon lime zest
1⁄2 teaspoon lemon zest
Instructions:
Combine all ingredients in a liquid measuring cup, then stir and pour into glasses over ice.
Yields 2 servings
Nutrition info (per 6 oz serving): 30 calories, 7 g sugar