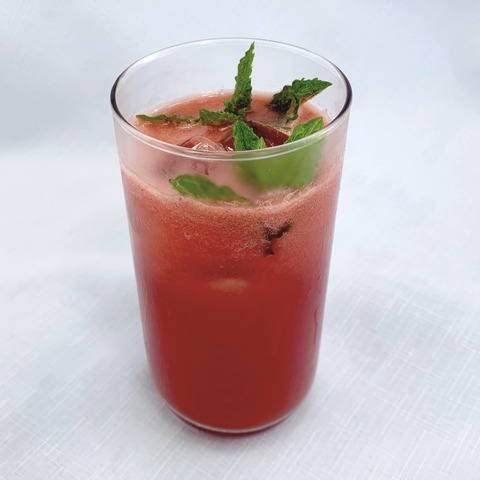 Recipe:
This fruity punch is the perfect drink to sip by the pool. Watermelon is rich in lycopene, an antioxidant that may help protect skin against sunburn.
Ingredients:
3 cups diced
1 cup chopped strawberries
2 tablespoons lime juice
1 tablespoon agave
1 cup water
Fresh mint and lime slices (optional), for serving
Instructions:
Combine all ingredients in a blender and blend until smooth. Strain the mixture through a fine-mesh sieve and serve over ice.
Yields 4 servings
Nutrition info (per 6 oz serving): 60 calories, 12 g sugar