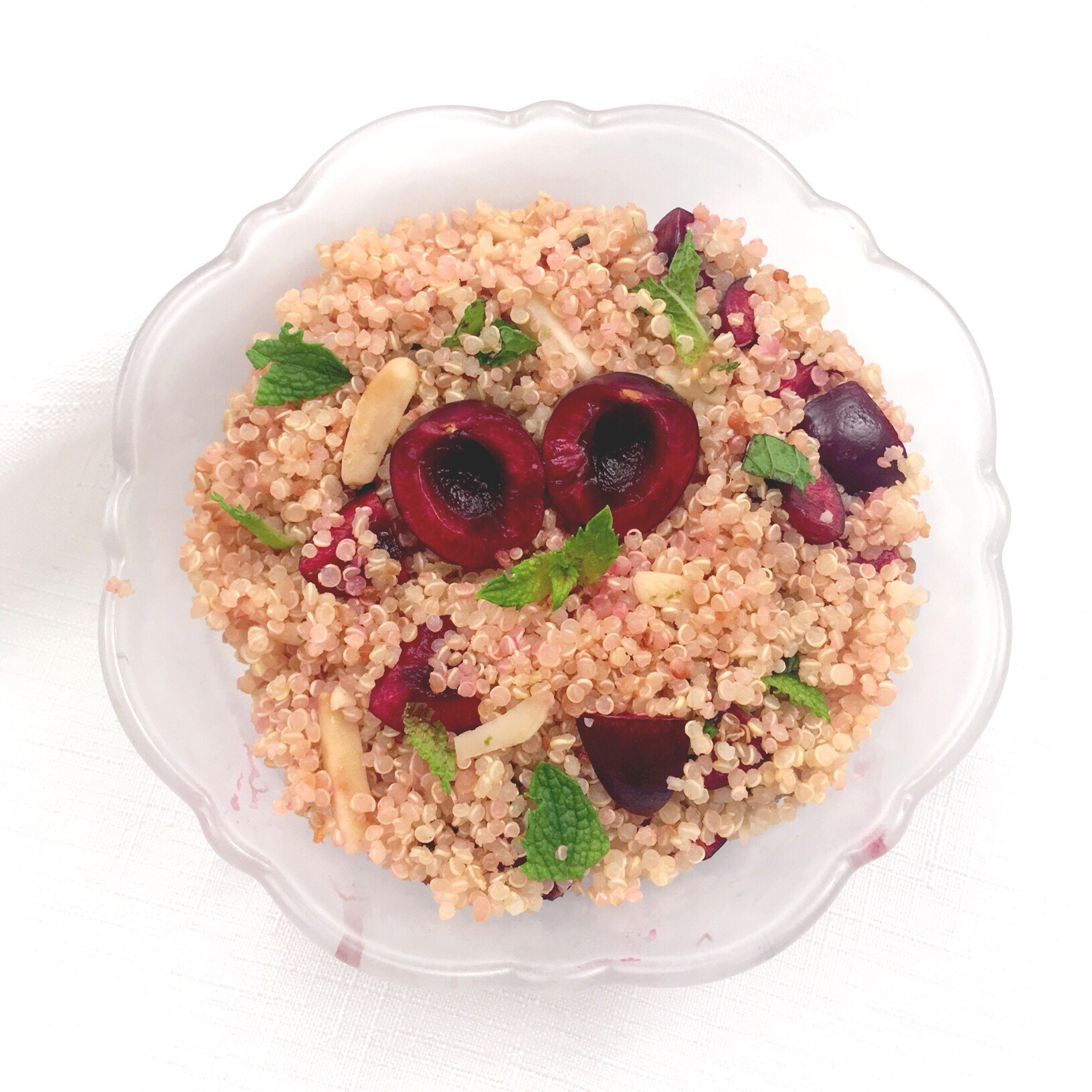 Recipe:
Ingredients:
For the salad:
1 cup dry white quinoa, rinsed
2 cups fresh cherries, pitted and chopped
1⁄4 cup fresh mint, chopped
1⁄4 cup toasted slivered almonds
1⁄2 cup lime juice
1 tablespoon lime zest
1 tablespoon extra virgin olive oil
1 tablespoon honey
Instructions:
Note: You can add 1⁄4 cup feta cheese to the salad if you like.
In a small pot, bring quinoa and 1 3⁄4 cups water to a boil. Reduce to a simmer and cook for about 20 minutes, until all water is absorbed. Fluff quinoa with a fork and let cool.
Once quinoa is cool, mix in cherries, mint, and almonds. In a small bowl, whisk together lime juice and zest, olive oil, and honey. Pour this dressing over the quinoa.
Yields: 4 servings
Per serving: 317 calories, 8.62 g protein, 53.52 g carbohydrates, 5.92 g fiber, 15.81 g sugars, 9.32 g fat, 0.76 g saturated fat, 0 g trans fat, 0 mg cholesterol, 7.55 mg sodium, 67.84 mg calcium, 0.02 g omega-3 fats, 247 IU vitamin A, 14.19 mg vitamin C, 0.07 mg vitamin E, 2.89 mg iron, 0.1 mg zinc