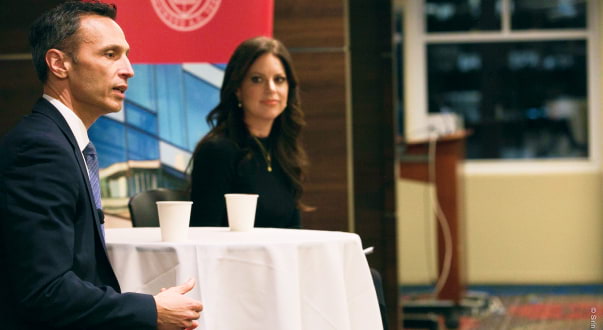 Lisa Drayer
LISA DRAYER
Fireside Chat with ESPN's Jimmy Pitaro & Lisa Drayer-Cornell

Listen Now
Lisa moderates wellness events where she interviews health and wellness professionals about various lifestyle topics.
She has served as a moderator for Cornell's Human Ecology Alumni Association's signature events, including a "A Window Into Wellness" as well as a "Fireside Chat" with Jimmy Pitaro, President of ESPN & Co-Chair of Disney Media Networks.
Lisa also served as moderator for NY Now's Winter 2020 Retail Renaissance, where she led a lively discussion with experts representing the cannabis and beauty industries, as well as experts involved in mental health and meditation.
"New Year, New Approach to Nutrition" with Cornell's College of Human Ecology