7 Day Vegan Beauty Meal Plan
Plant-based diets have become increasingly popular in recent years due to their many health benefits from promoting weight control to decreasing cardiovascular risk.
Vegan and vegetarian eating patterns tend to be rich in colorful fruits and vegetables, whole grains, legumes, nuts, and seeds and therefore full of fiber, vitamins, minerals, and phytonutrients.
My vegan beauty meal plan is completely plant-based and rich in beauty nutrients such as vitamin C, vitamin A, omega-3 fatty acids, and calcium. The plan is designed to aid in weight loss/maintenance and to promote smooth skin, shiny hair, strong nails, bright eyes, and a beautiful smile. Meals in the plan are full of flavor and texture with plenty of variety, from chocolate cherry chia seed pudding for breakfast to sweet potato lentil shepherd's pie for dinner.
On the following pages you will find a plan for meals and snacks each day of the week with nutrition information, a full grocery list (and a separate shopping list for additional dessert ingredients), and meal prep/storage guidelines to make following the plan as easy as possible.
Each day includes breakfast, lunch, dinner, and a snack, plus an optional dessert if you are looking to maintain your weight. You can customize the plan to your needs, adding more snacks or choosing larger portions on a day you have completed a tough workout or are feeling especially hungry. If you are looking to streamline your grocery shopping, you can stick to one fruit for the snacks or one overnight oats/chia pudding variation for the week. Drinks can be customized according to your preferences– I recommend plenty of water and green tea for their beauty benefits, but you may choose seltzer, tea, coffee, or other low-sugar beverages.
All of the recipes for the plan can be found at www.lisadrayer.com. I recommend grocery shopping and meal prepping on the weekend to make following the plan as easy as possible during the week. Feel free to repeat the plan as many times as you would like for continued beauty and weight loss benefits. Enjoy!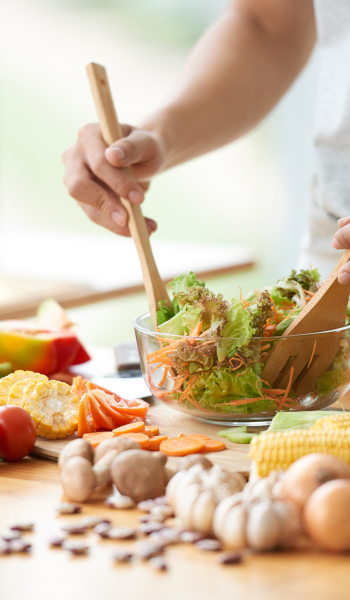 7 Day Vegan Beauty Meal Plan
Weekly Average
Daily Totals: 1543 calories, 81 g protein, 217 g carbohydrates, 61 g fiber, 64 g sugars, 50 g fat, 6 g saturated fat, 0 g trans fat, 0 mg cholesterol, 1955 mg sodium, 1158 mg calcium, 5.7 g omega-3 fats, 29898 IU vitamin A, 347 mg vitamin C, 8 mg vitamin E, 20 mg iron, 8 mg zinc
Daily Totals + dessert: 1751 calories, 85 g protein, 251 g carbohydrates, 67 g fiber, 83 g sugars, g fat, 9 g saturated fat, 0 g trans fat, 0 mg cholesterol, 2041 mg sodium, 1265 mg calcium, 6.1 g omega-3 fats, 30025 IU vitamin A, 364 mg vitamin C, 9 mg vitamin E, 22 mg iron, 9 mg zinc