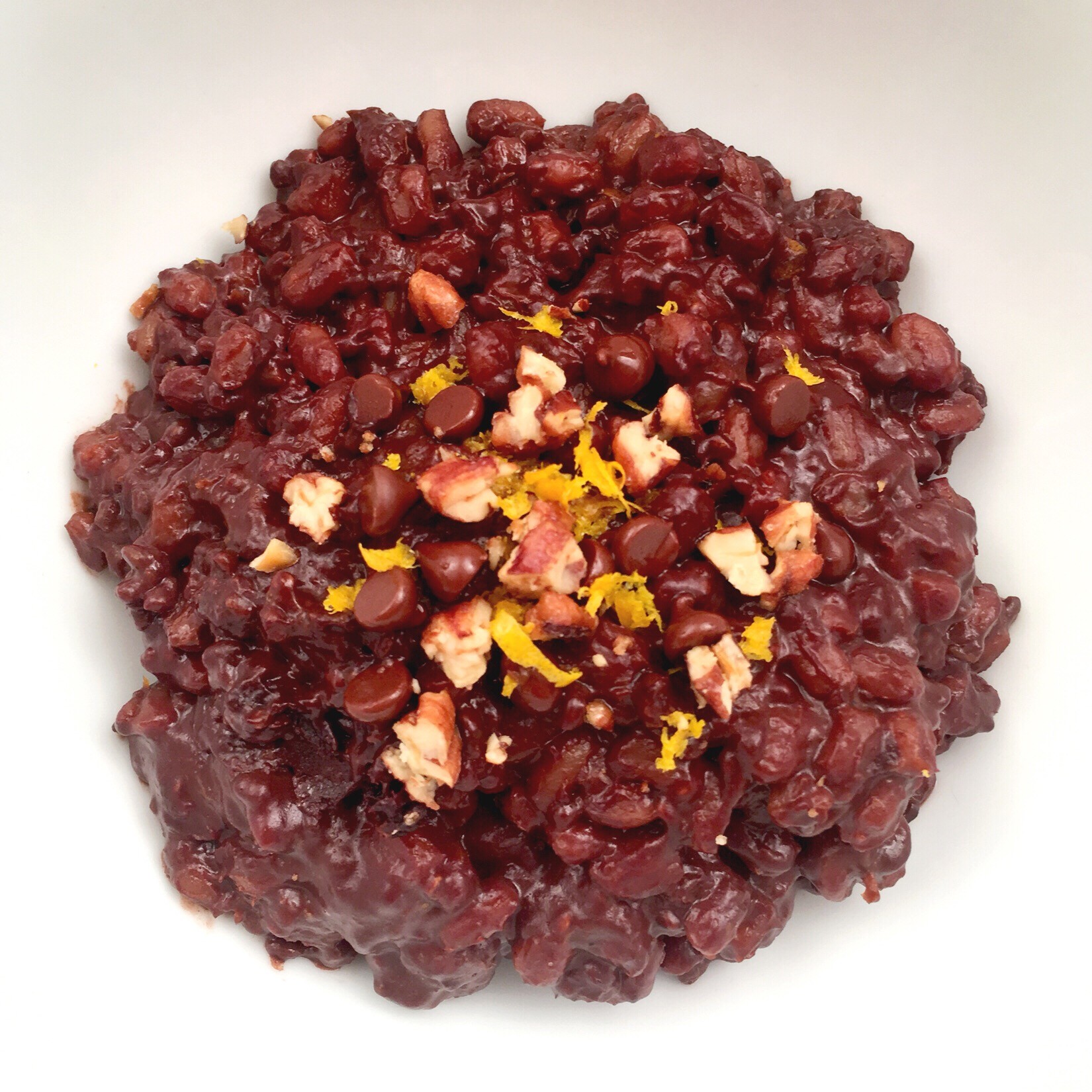 Recipe:
This dessert tastes like a chocolatey version of rice pudding with a bit more chewiness from the farro and tanginess from the orange. A sprinkle of pecans on top adds crunch, and a few mini chocolate chips provide little morsels of decadence throughout the dish without adding many calories.
Farro becomes incredibly tender when cooked for a second time in almond milk and the dish comes together almost like a rice pudding. The chia seeds contain omega-3 fatty acids, which have many beauty benefits including aiding in gum health, promoting healthy skin, and protecting against dry eye.
Ingredients:
1⁄2 cup cooked farro
1 cup unsweetened almond milk
1 tablespoon cocoa powder
1 tablespoon maple syrup
1⁄2 teaspoon vanilla extract
1 teaspoon chia seeds
1⁄2 tablespoon orange zest
1 teaspoon mini dark chocolate chips
1 teaspoon chopped pecans
Instructions:
In a small pot, combine farro, almond milk, cocoa powder, maple syrup, and vanilla. Bring to a boil and then reduce heat to medium, stirring occasionally for about 15 minutes until most of the liquid has been absorbed and the farro has thickened to a pudding-type consistency. Remove from the heat and stir in the chia seeds and 1 teaspoon of the orange zest. Top with remaining 1⁄2 teaspoon orange zest, chocolate chips, and pecans.
Yields: 1 serving
Per serving: 282 calories, 8.1 g protein, 47.24 g carbohydrates, 8.12 g fiber, 14.78 g sugars, 8.5 g fat, 1.3 g saturated fat, 0 g trans fat, 0 mg cholesterol, 216 mg sodium, 290.38 mg calcium, 1 g omega-3 fats, 647 IU vitamin A, 4.1 mg vitamin C, 10.1 mg vitamin E, 2 mg iron, 0.4 mg zinc