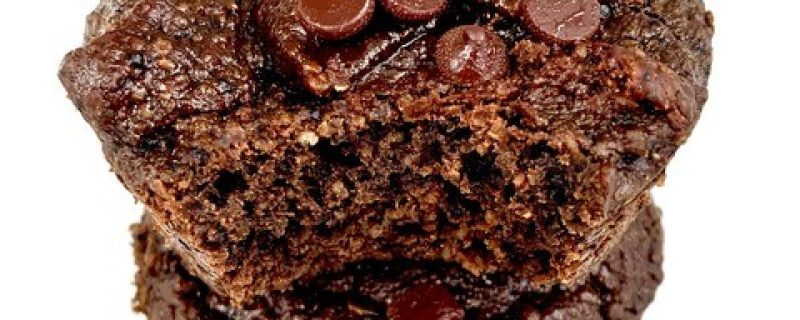 Ingredients:
3⁄4 cup plain nonfat Greek yogurt
1⁄2 cup fresh or frozen blueberries
1⁄4 cup almond butter
1⁄4 cup almond milk
2 cups baby spinach
1 teaspoon vanilla extract
1⁄2 cup granulated sugar
1 1⁄2 cups oats, blended into a flour
1⁄2 cup cocoa powder
1⁄2 cup almond flour
2 teaspoons baking powder
1⁄2 teaspoon salt
Optional: dark chocolate chips, for topping
Instructions:
Preheat the oven to 375 degrees Fahrenheit and line a 12-cup muffin tray with cupcake liners (or grease with cooking spray).
To a blender, add yogurt, blueberries, almond butter, almond milk, spinach, vanilla, and sugar and blend until smooth.
In a large bowl, combine oat flour, cocoa powder, almond flour, baking powder and salt and mix until fully combined. Stir in the "smoothie" from the blender and mix until combined.
Distribute the batter evenly between the muffin cups. Bake for 20-25 minutes until a toothpick inserted into the center comes out clean. Let cool fully before eating.
Yields: 12 servings
Per serving: 154 calories, 5.8 g protein, 21.2 g carbohydrates, 3.8 g fiber, 10.3 g sugars, 6.7 g fat, 1 g saturated fat, 0 g trans fat, 1 mg cholesterol, 128 mg sodium, 174 mg calcium, 0 g omega-3 fats, 623 IU vitamin A, 3.3 mg vitamin C, 2.7 mg vitamin E, 1.6 mg iron, 0.5 mg zinc