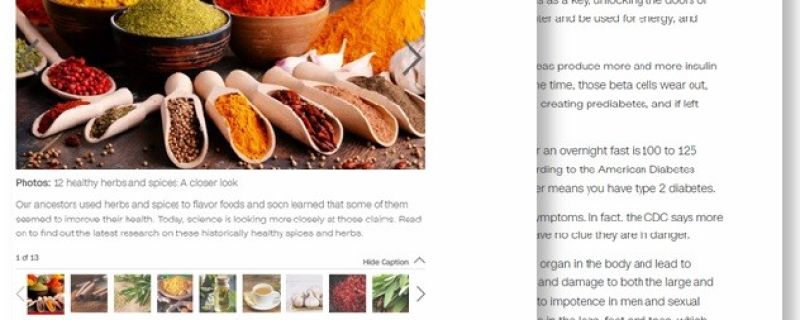 CNN.com: Cinnamon linked to blood sugar control in prediabetes, study finds
Cinnamon may improve blood sugar control in people with a condition known as prediabetes and may slow the progression to type 2 diabetes, according to a new pilot study of 51 people with elevated blood sugars.
"We are looking for safe, durable and cost-effective approaches to reduce the progression from prediabetes to type 2 diabetes," said study author Dr. Giulio Romeo, a staff physician at Boston's Joslin Diabetes Center and the division of endocrinology at Beth Israel Deaconess Medical Center. The study published Tuesday in the Journal of the Endocrine Society.
"Our 12-week study showed beneficial effects of adding cinnamon to the diet on keeping blood sugar levels stable in participants with prediabetes," Romeo said. "These findings provide the rationale for longer and larger studies to address if cinnamon can reduce the risk of developing type 2 diabetes over time."