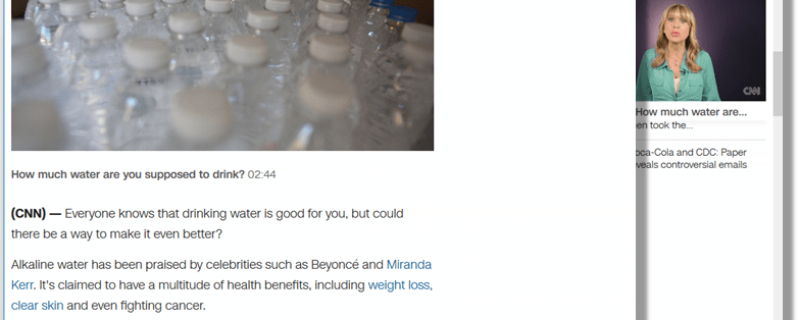 CNN.com: Does alkaline water live up to the hype?
Everyone knows that drinking water is good for you, but could there be a way to make it even better?
Alkaline water has been praised by celebrities such as Beyoncé and Miranda Kerr. It's claimed to have a multitude of health benefits, including weight loss, clear skin and even fighting cancer.
"If things are alkaline, then that helps to decrease the acid in your bloodstream, and that's associated, theoretically … with certain health benefits," said Lisa Drayer, a registered dietitian and CNN contributor.