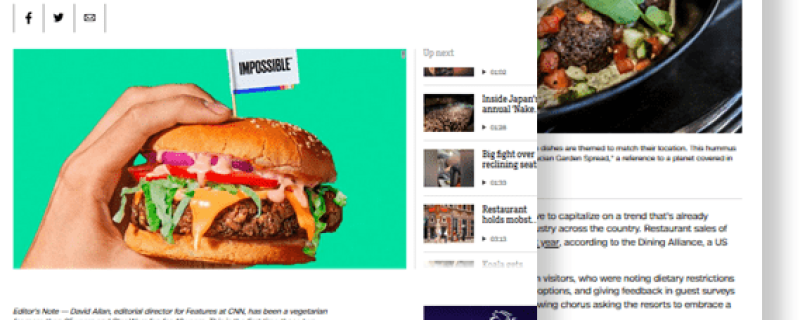 CNN.com: Disney parks expand vegan food options and they're delicious (just don't call them 'vegan')
The self-described "happiest place on Earth" is getting increasingly happier for animals, and for those who are increasingly removing those animals from their diet.
After a big push last fall, the resort development division of Walt Disney World in Florida has identified more than 400 new and proven "plant-based" options on the menus of all its food locations, including park restaurants, food carts and hotel properties. That's 580 locations in Disney World alone. And a similar effort is underway at the Disneyland park and resort in Anaheim, California.
Just don't call these non-meat, non-dairy, non-honey options "vegan."