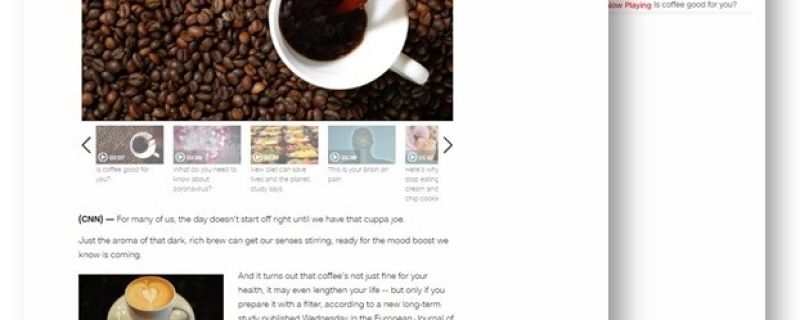 CNN.com: The healthiest way to brew your coffee — and possibly lengthen your life
For many of us, the day doesn't start off right until we have that cuppa joe.
Just the aroma of that dark, rich brew can get our senses stirring, ready for the mood boost we know is coming.
And it turns out that coffee's not just fine for your health, it may even lengthen your life — but only if you prepare it with a filter, according to a new long-term study published Wednesday in the European Journal of Preventive Cardiology.
"Unfiltered coffee contains substances which increase blood cholesterol. Using a filter removes these and makes heart attacks and premature death less likely," said study author Dag Thelle, a senior professor in the public health and community medicine department of the University of Gothenburg, Sweden.