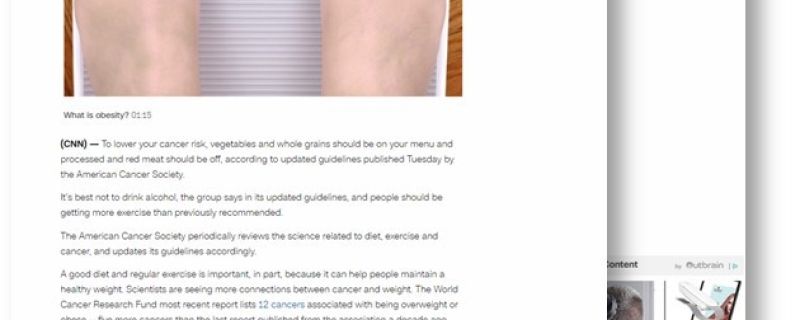 CNN.com: To lower your cancer risk, move more and skip the cocktails and steaks, guidelines say
To lower your cancer risk, vegetables and whole grains should be on your menu and processed and red meat should be off, according to updated guidelines published Tuesday by the American Cancer Society.
It's best not to drink alcohol, the group says in its updated guidelines, and people should be getting more exercise than previously recommended.
The American Cancer Society periodically reviews the science related to diet, exercise and cancer, and updates its guidelines accordingly.