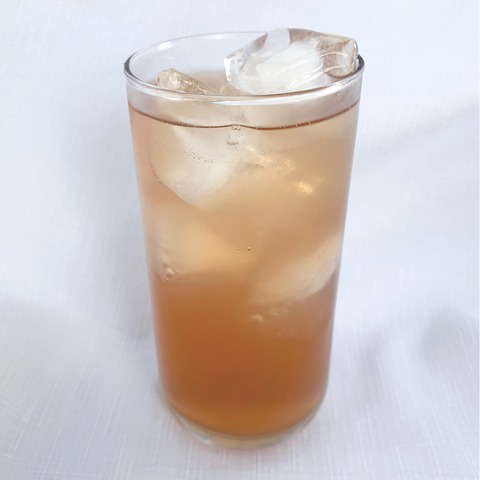 Recipe:
Sports drinks are a great way to replace lost electrolytes when exercising, but many popular brands are expensive and made with artificial flavors and colors. Coconut water is naturally packed with electrolytes and mildly sweet, making it a great post-workout beverage. You can customize the flavor of the drink by adding your favorite fruit juice.
Ingredients:
1 cup coconut water
1⁄2 cup fruit juice of choice (grape used here)
1 tablespoon lemon juice
Pinch of salt
Instructions:
Combine all ingredients in a liquid measuring cup, then pour into glasses over ice.
Yields 2 servings
Nutrition info (per 6 oz serving): 60 calories, 14 g sugar