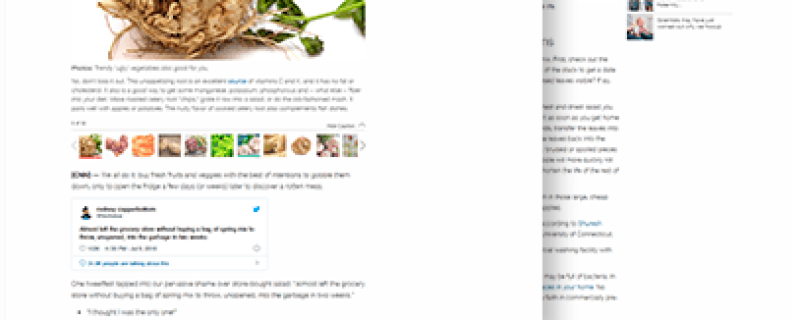 CNN.com: How to stop throwing away your veggies and fruit
We all do it: buy fresh fruits and veggies with the best of intentions to gobble them down, only to open the fridge a few days (or weeks) later to discover a rotten mess.
One tweetfest tapped into our pervasive shame over store-bought salad: "Almost left the grocery store without buying a bag of spring mix to throw, unopened, into the garbage in two weeks."
"I thought I was the only one!"
"I have one in the fridge. I'm afraid to make eye contact."
"I have a friend who calls the veg drawers in her fridge, the rotters."
"I find comfort in knowing this is a universal epidemic."
"Good lord, there's so many of us! What percentage of store-bought spring mix is actually consumed? 8%?"
It doesn't have to be that way. You can learn to choose the freshest fruits and veggies, clean and store them properly and be assured at least a few more days of usable life.