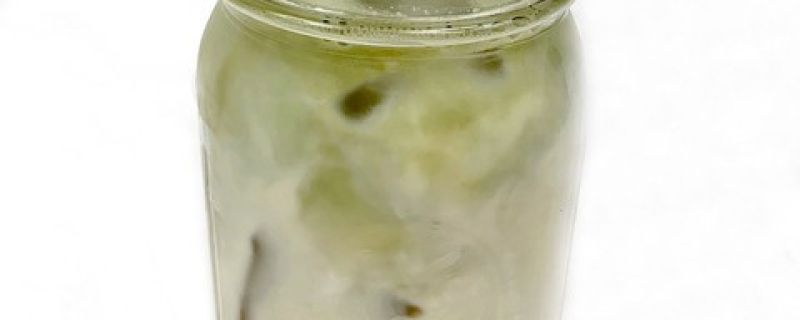 Ingredients:
2 cups 1% milkfat vitamin D fortified milk
1 1⁄2 teaspoons matcha powder
1 tablespoon hot water
1 1⁄2 tablespoons maple syrup
Ice
Instructions:
In a blender, blend milk for about 30 seconds, until frothy. Add milk and maple syrup to a small pot and heat over medium heat for about 5 minutes, until hot but NOT boiling. The mixture should be very frothy but if it reaches boiling, the froth will start to disappear. Let cool. In a small bowl, dissolve matcha powder in hot water. Fill glasses with ice and pour the milk mixture over the ice. Pour the dissolved matcha on top and swirl to stir.
Yields: 2 servings (8 oz each)
Per serving: 146 calories, 9.7 g protein, 22.2 g carbohydrates, 0 g fiber, 21.2 g sugars, 2.4 g fat, 1.55 g saturated fat, 0 g trans fat, 12.2 mg cholesterol, 109 mg sodium, 320 mg calcium, 0.01 g omega-3 fats, 478 IU vitamin A, 0.9 mg vitamin C, 0 mg vitamin E, 0.36 mg iron, 1.25 mg zinc