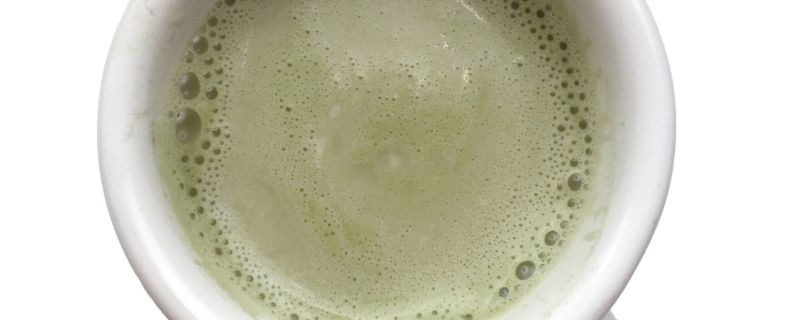 Ingredients:
2 cups 1% milk fat vitamin D fortified milk
1 1⁄2 teaspoons matcha powder
1 tablespoon hot water (boiling is ideal)
1 1⁄2 tablespoons maple syrup
Instructions:
In a blender, blend milk for about 30 seconds, until frothy. In a small bowl, dissolve matcha powder in hot water. Add milk, dissolved matcha, and maple syrup to a small pot and heat over medium heat for about 5 minutes, until hot but NOT boiling. The mixture should be very frothy but if it reaches boiling, the froth will start to disappear. Serve warm.
Yields: 2 servings
Per serving: 146 calories, 9.7 g protein, 22.2 g carbohydrates, 0 g fiber, 21.2 g sugars, 2.4 g fat, 1.55 g saturated fat, 0 g trans fat, 12.2 mg cholesterol, 109 mg sodium, 320 mg calcium, 0.01 g omega-3 fats, 478 IU vitamin A, 0.9 mg vitamin C, 0 mg vitamin E, 0.36 mg iron, 1.25 mg zinc