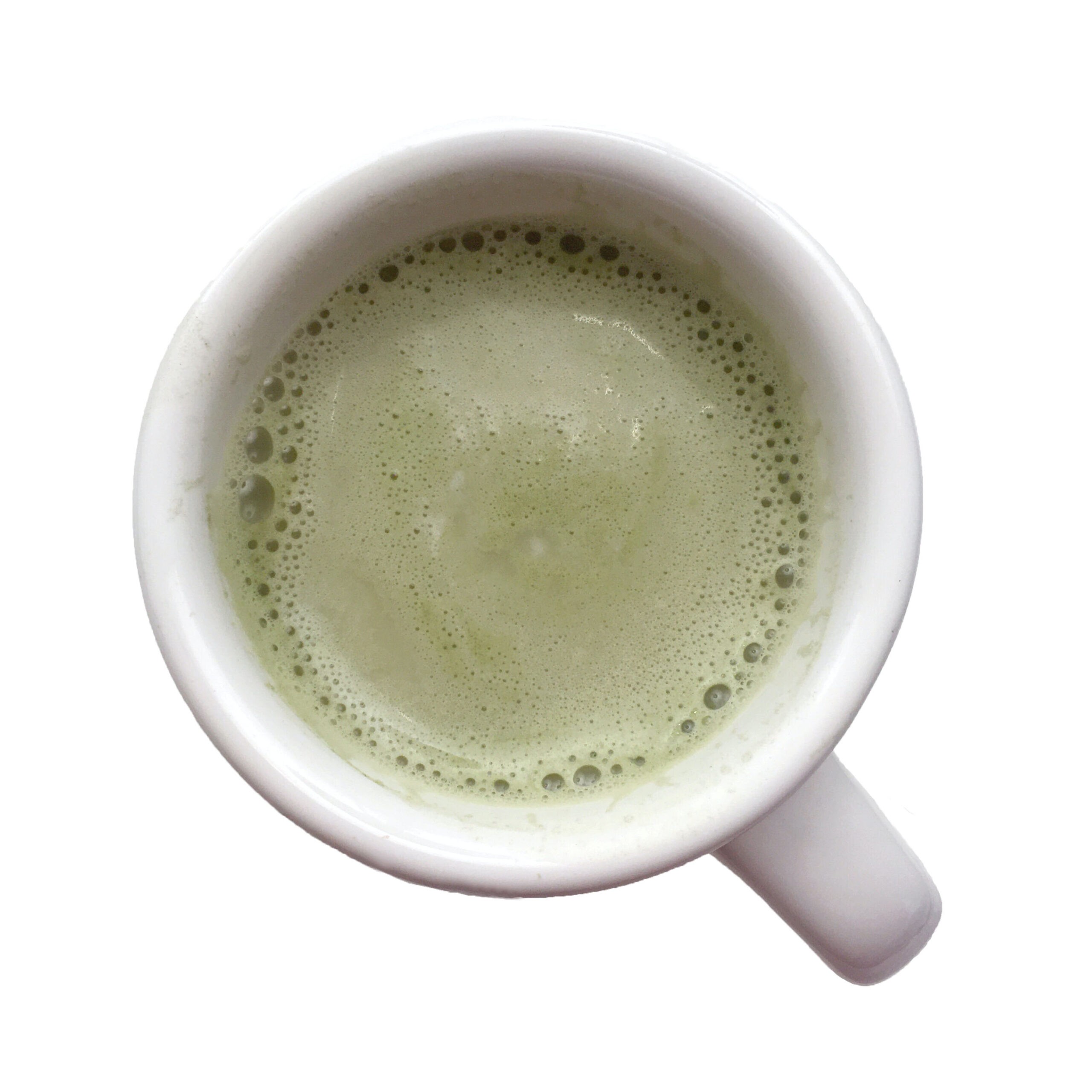 Recipe:
This immunity-boosting, forthy and creamy matcha latte can be easily made at home. It has slight earthy and grassy notes from matcha and sweetness from maple syrup.
The milk is first blended to create froth without the need for any special equipment. Dissolving the matcha powder in a small amount of hot water prevents it from clumping in the drink and allows for even distribution. The froth then increases as the latte warms up in the pot.
Vitamin D in fortified milk is essential for the body to produce proteins that kill bacteria viruses. As winter-associated vitamin D deficiency (from a lack of sun-induced vitamin D production) can weaken the immune system, it is important to get adequate food sources of vitamin D, including fortified foods, and supplements if necessary.
Matcha green tea powder is rich in an antioxidant known as EGCG, which may help to strengthen the immune system. Matcha will also give you a dose of caffeine, as matcha powder usually contains about 70 mg caffeine per teaspoon. You can purchase matcha powder at most health food stores as well as Trader Joe's or in a few larger supermarket chains.
Ingredients:
2 cups 1% milk fat vitamin D fortified milk
1 1⁄2 teaspoons matcha powder
1 tablespoon hot water (boiling is ideal)
1 1⁄2 tablespoons maple syrup
Instructions:
In a blender, blend milk for about 30 seconds, until frothy. In a small bowl, dissolve matcha powder in hot water. Add milk, dissolved matcha, and maple syrup to a small pot and heat over medium heat for about 5 minutes, until hot but NOT boiling. The mixture should be very frothy but if it reaches boiling, the froth will start to disappear. Serve warm.
Yields: 2 servings
Per serving: 146 calories, 9.7 g protein, 22.2 g carbohydrates, 0 g fiber, 21.2 g sugars, 2.4 g fat, 1.55 g saturated fat, 0 g trans fat, 12.2 mg cholesterol, 109 mg sodium, 320 mg calcium, 0.01 g omega-3 fats, 478 IU vitamin A, 0.9 mg vitamin C, 0 mg vitamin E, 0.36 mg iron, 1.25 mg zinc