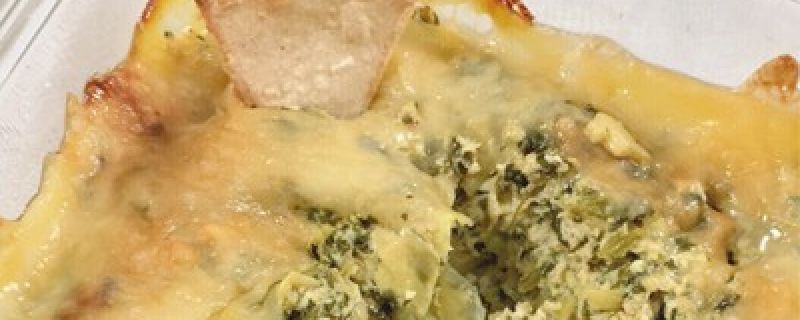 Ingredients:
1 teaspoon olive oil
1 sweet onion, chopped
4 cloves of garlic, minced
1 10 oz package frozen spinach, defrosted and drained 1 14 oz block soft tofu, drained
3 tablespoons lemon juice
1 1⁄2 teaspoons salt
A few pinches of pepper
1 14 oz can artichoke hearts, drained
1 cup part-skim mozzarella cheese
Instructions:
Preheat oven to 375 degrees Fahrenheit. In a food processor, blend tofu, lemon juice, salt, and pepper until smooth and creamy.
Heat olive oil in a skillet over medium heat. Add onion and sauté until browned. Add garlic and sauté for a few more seconds. Add spinach and continue cooking until all of the water has evaporated. Turn off the heat and let cool for a few minutes.
Add spinach mixture and artichokes to the food processor and pulse a few times until everything is incorporated but still chunky. Taste and adjust for seasoning. Pour mixture into a glass baking dish and bake for 30 minutes. Remove from over and sprinkle mozzarella over the top and bake for an additional 10-15 minutes, until the cheese is bubbly. Serve with vegetables or tortilla chips.
Yields: 10 servings
Per serving: 95 calories, 8 g protein, 8 g carbohydrates, 4 g fiber, 1 g sugars, 5 g fat, 2 g saturated fat, 0 g trans fat, 6 mg cholesterol, 468 mg sodium, 172 mg calcium, 0 g omega-3 fats, 150 mcg vitamin A, 6 mg vitamin C, 1 mg vitamin E, 1 mg iron, 1 mg zinc