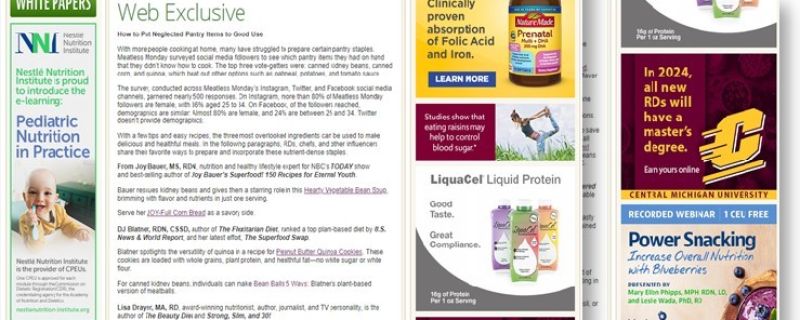 Today's Dietitian: How to Put Neglected Pantry Items to Good Use
With more people cooking at home, many have struggled to prepare certain pantry staples. Meatless Monday surveyed social media followers to see which pantry items they had on hand that they didn't know how to cook. The top three vote-getters were: canned kidney beans, canned corn, and quinoa, which beat out other options such as oatmeal, potatoes, and tomato sauce.
The survey, conducted across Meatless Monday's Instagram, Twitter, and Facebook social media channels, garnered nearly 500 responses. On Instagram, more than 80% of Meatless Monday followers are female, with 36% aged 25 to 34. On Facebook, of the followers reached, demographics are similar: Almost 80% are female, and 24% are between 25 and 34. Twitter doesn't provide demographics.